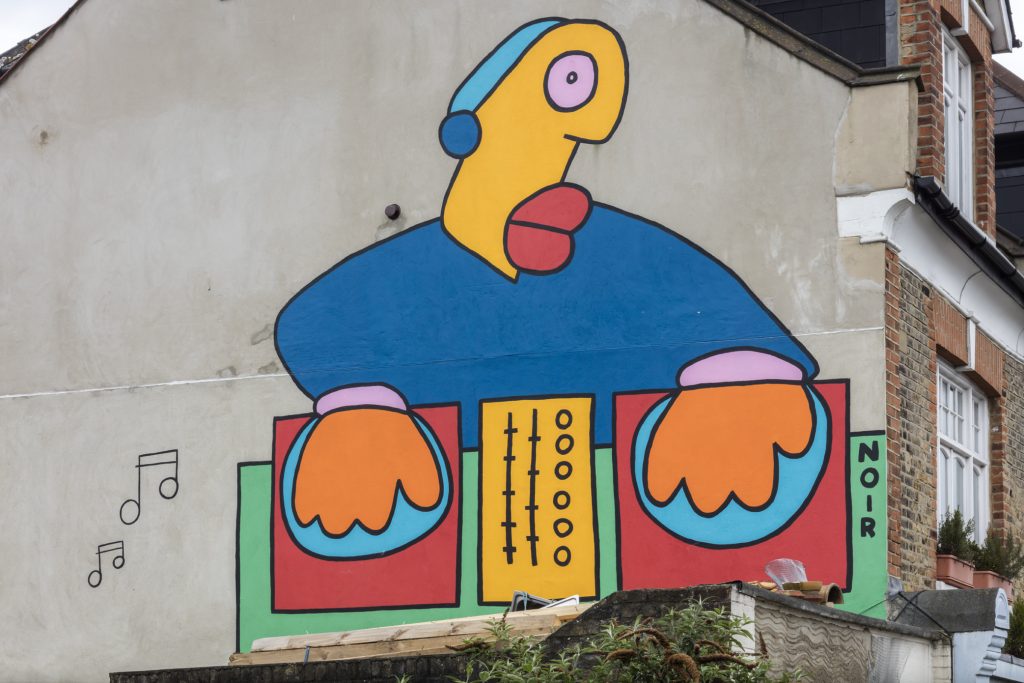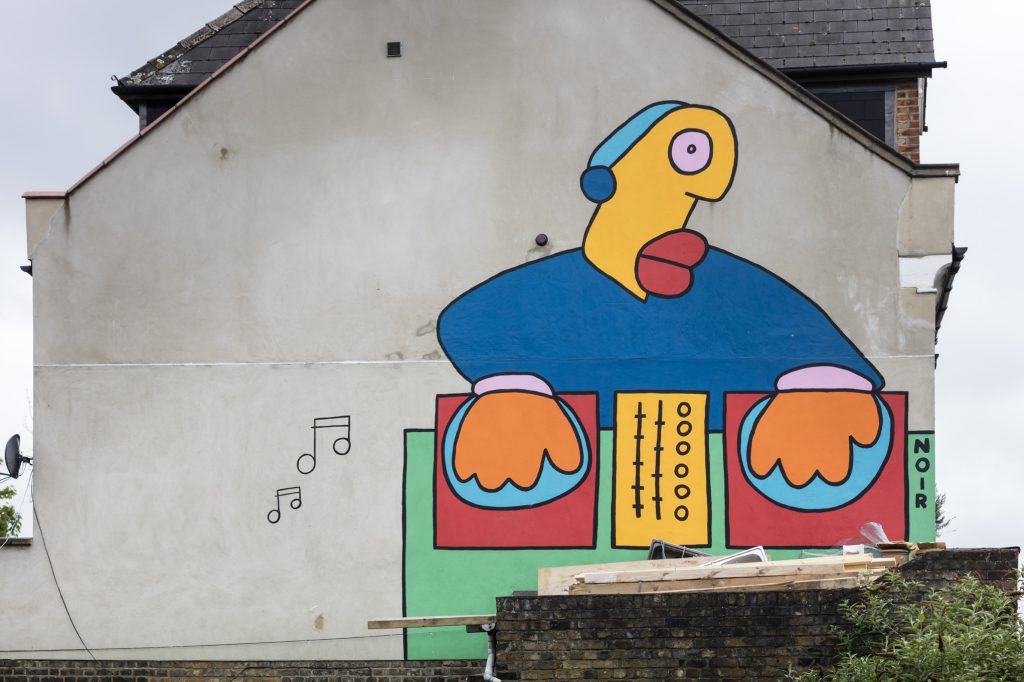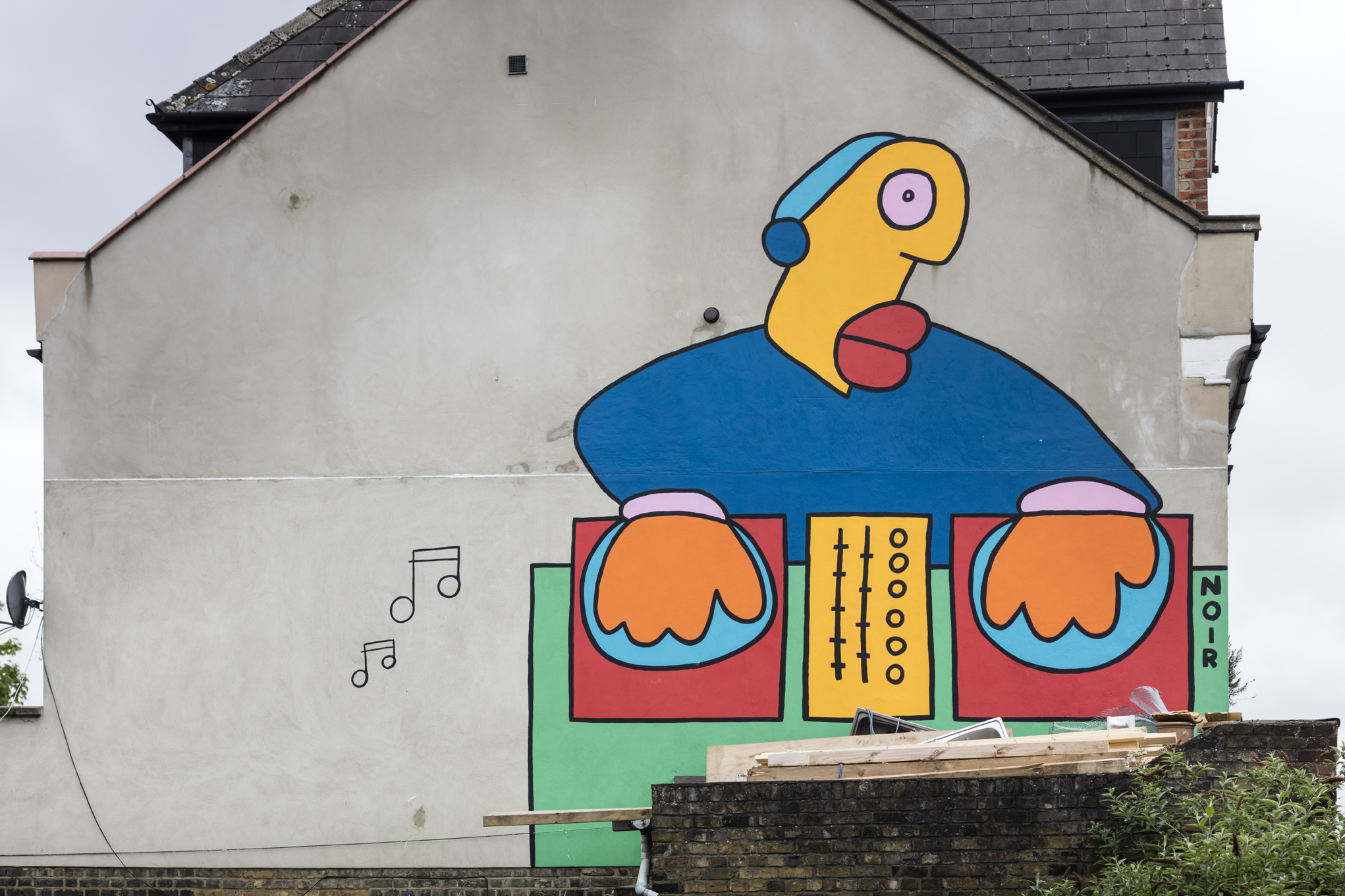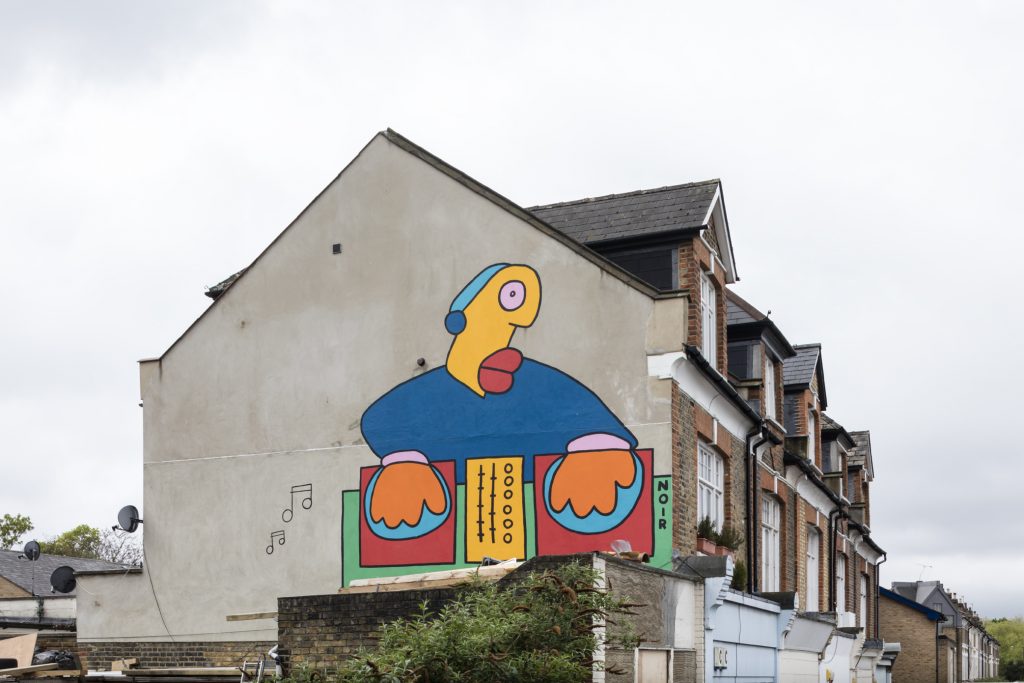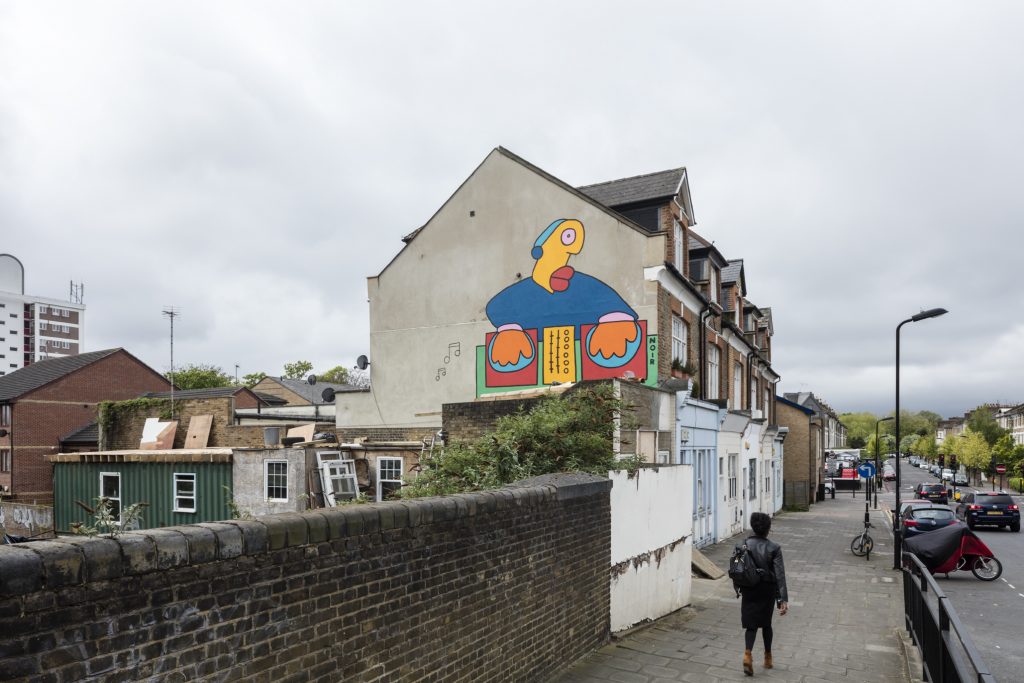 The Stoke Newington DJ was painted on my friend Carl's house. It is by the railway tracks and everyone on the London Overground gets a good view of it.
I chose to paint a DJ as a homage to Seth Troxler. DJ's are the new heroes of the nights. They make something, which is not possible to buy: Ambiance, Joy and Happiness.
This painting as a big thank you. The London Homage to Seth Troxler. Opening of the Museum Noir on May the 18th, 2016 with a special 3 hours session of Seth in the Gallery.
Project Details: Painted on my friend's house in Stoke Newington
Address: 81-83 Evering Road, Stoke Newington, N16 7SJ
Size: 5 metres high
Year: 2016