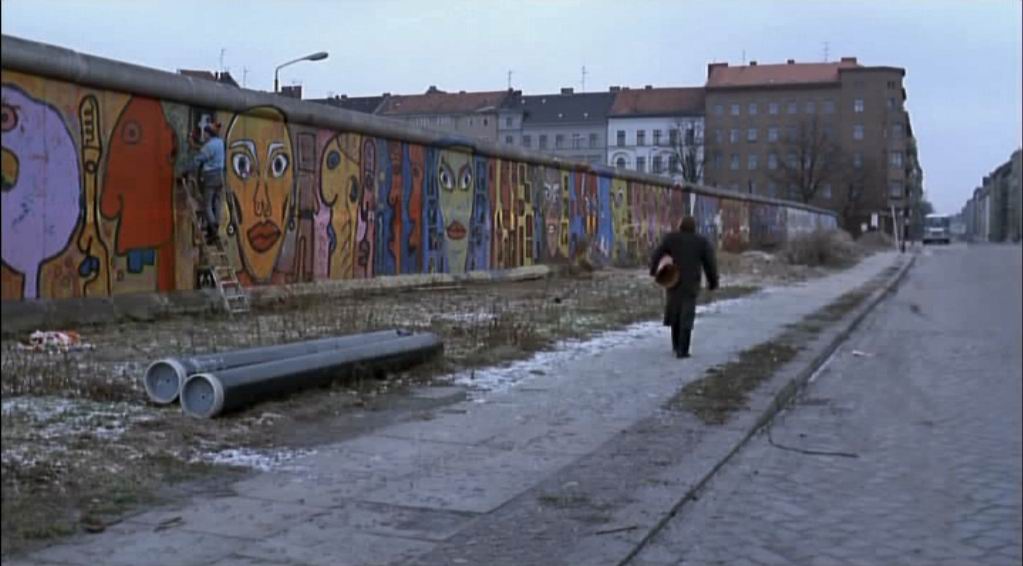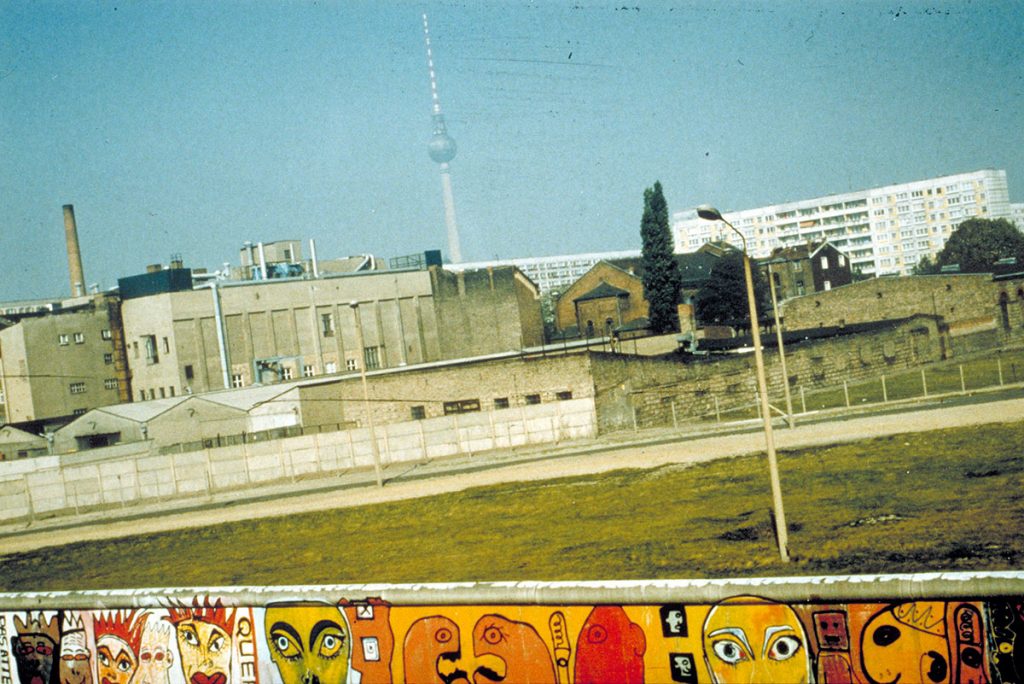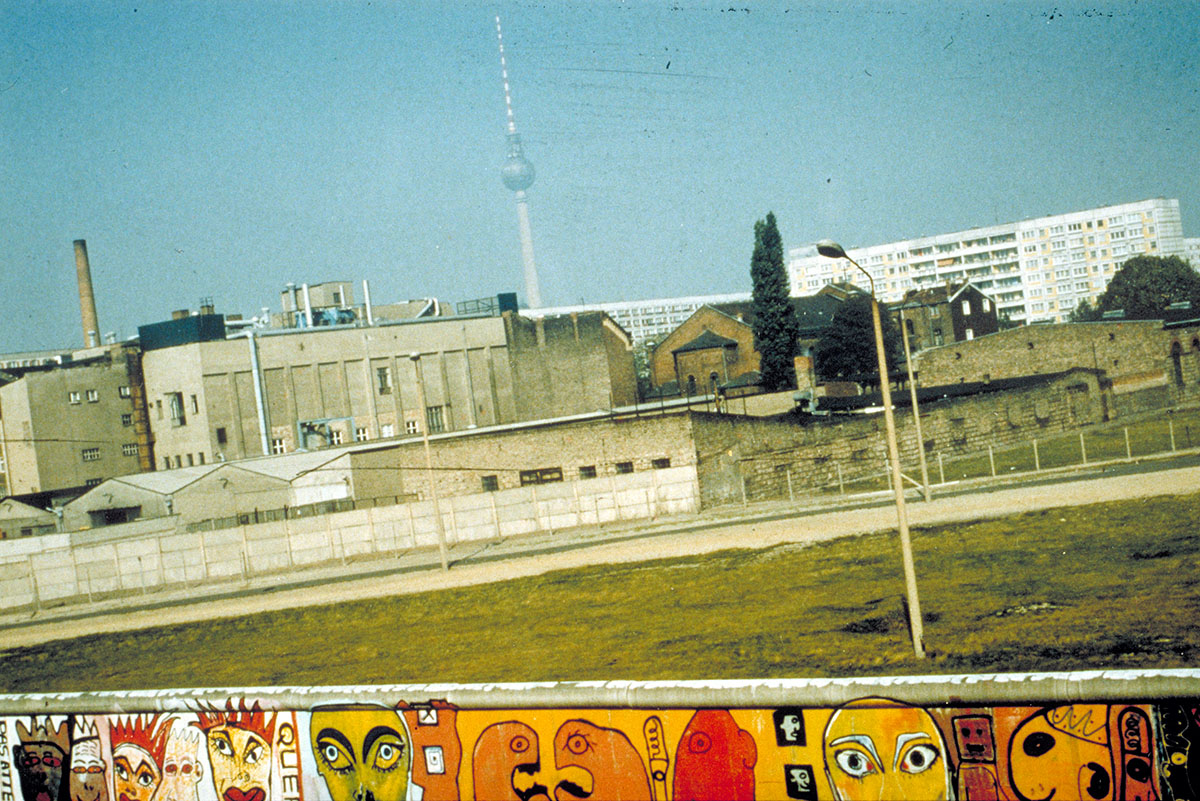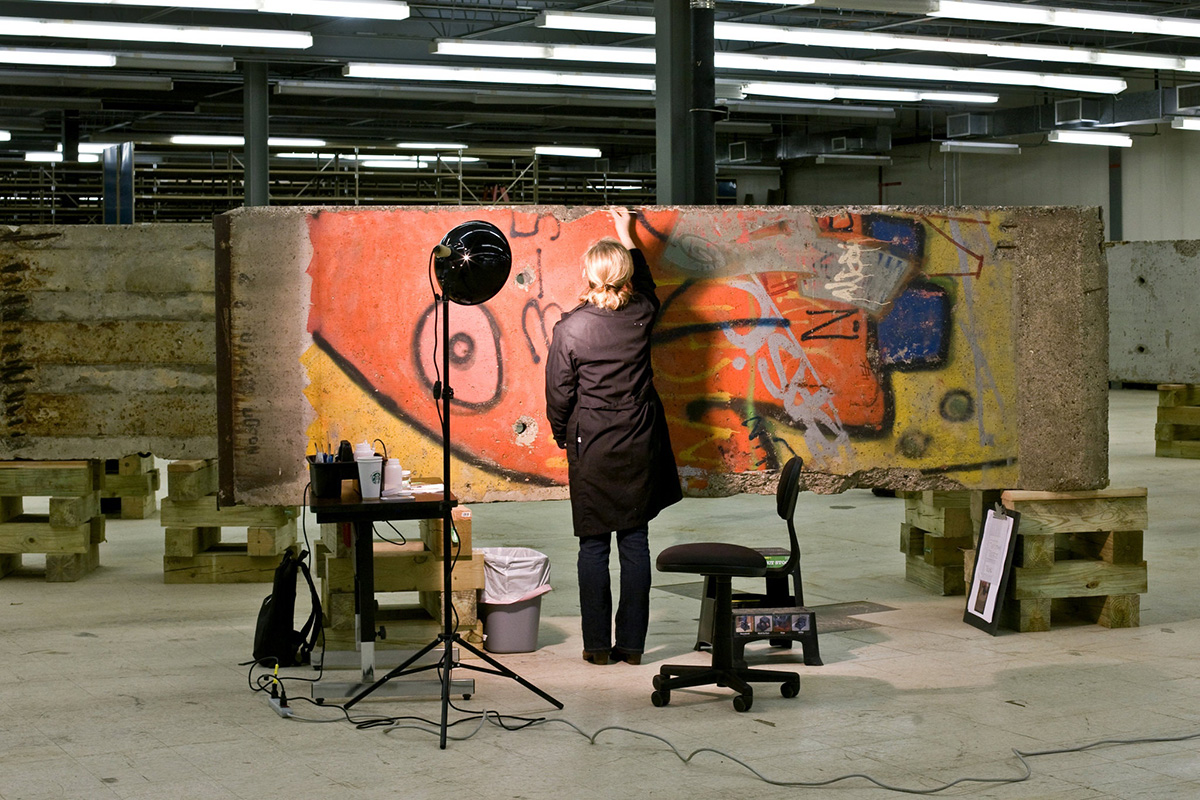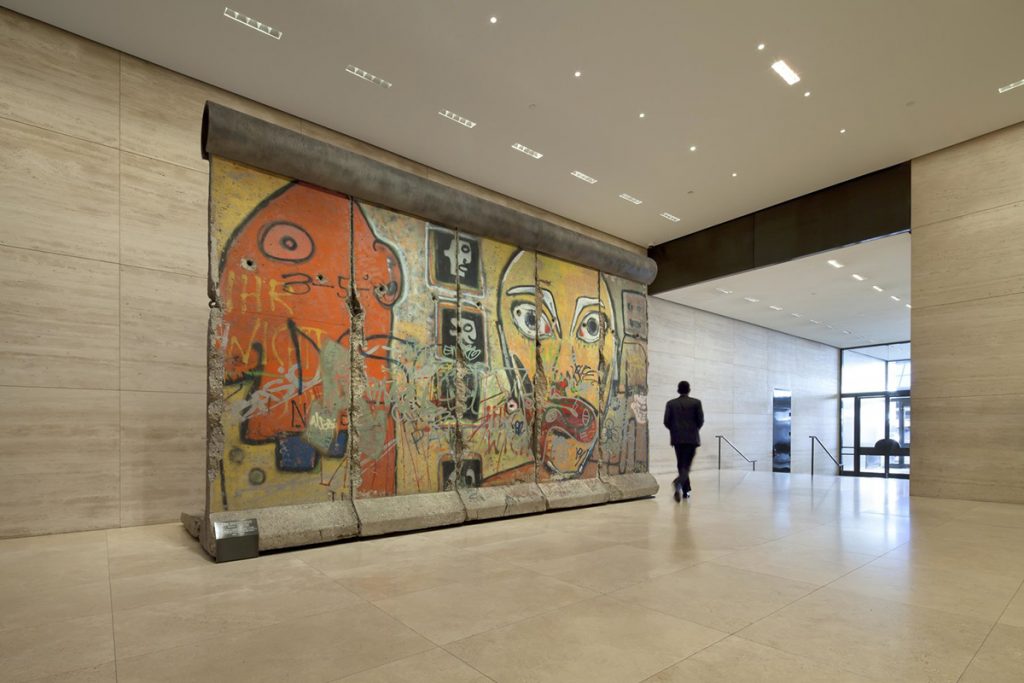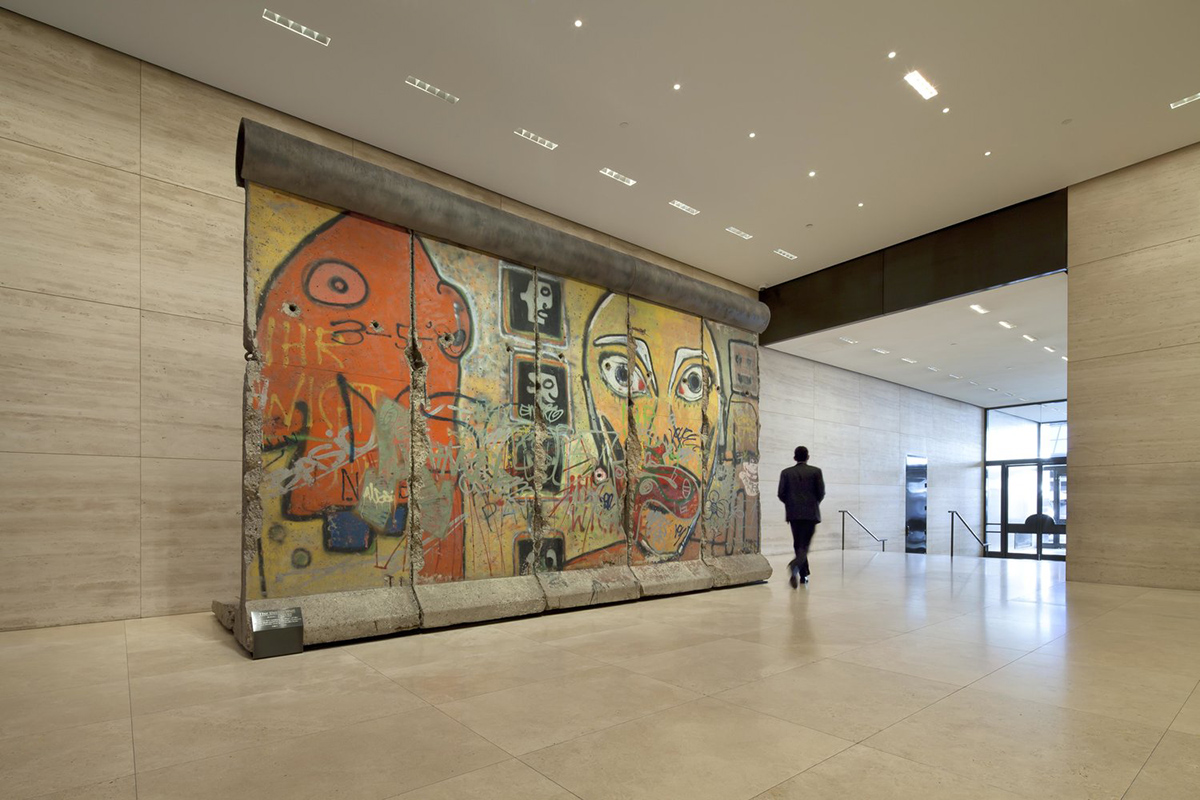 The Wings of Desire. For this film I worked with Bruno Ganz and Wim Wenders. When the angel in the film sees colour for the first time, I am there painting on the Berlin Wall.
In the video clip to the left from the film you can see me painting the Berlin Wall at 2 minutes and 12 seconds. I wave to Bruno Ganz's character as he walks by. We did it in one take. It was very cold that day.
Sections of the Berlin Wall featured in The Wings of Desire were sold at auction at the Metropole Hotel Monaco in 1991. A section of five pieces including my work famously ended up on display at 520 Maddison Avenue in New York after being acquired at the auction.
These pieces remained on display just outside 520 Maddison Avenue for years before recently undergoing restoration work and being moved into the lobby of the building.
Project Details: With Wim Wenders
Location: Berlin
Year: 1987