U2 Achtung Baby 30th Anniversary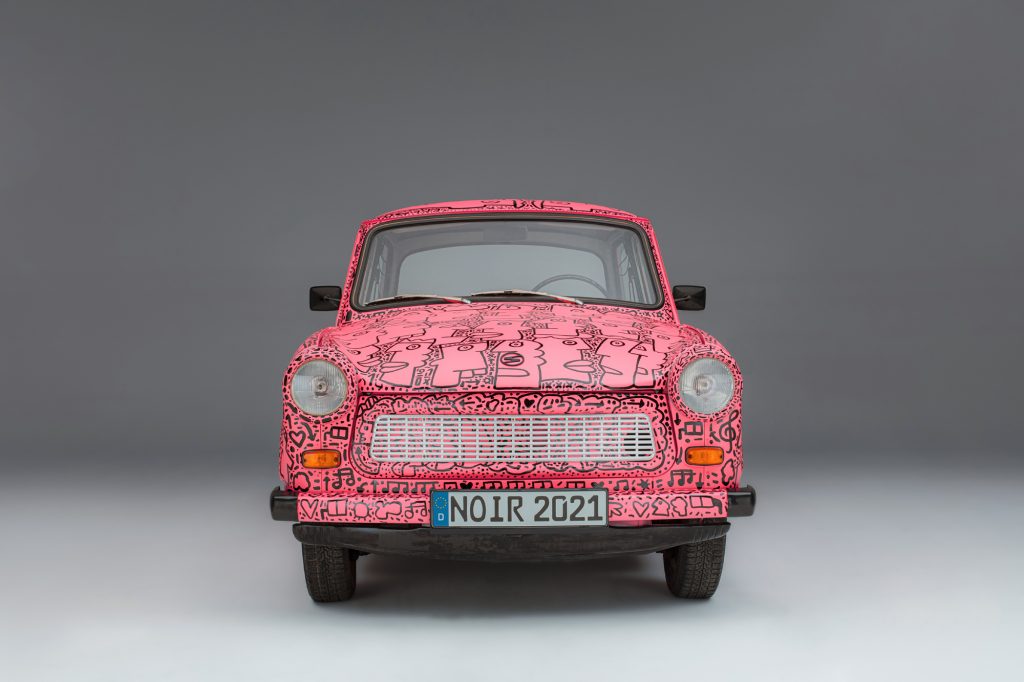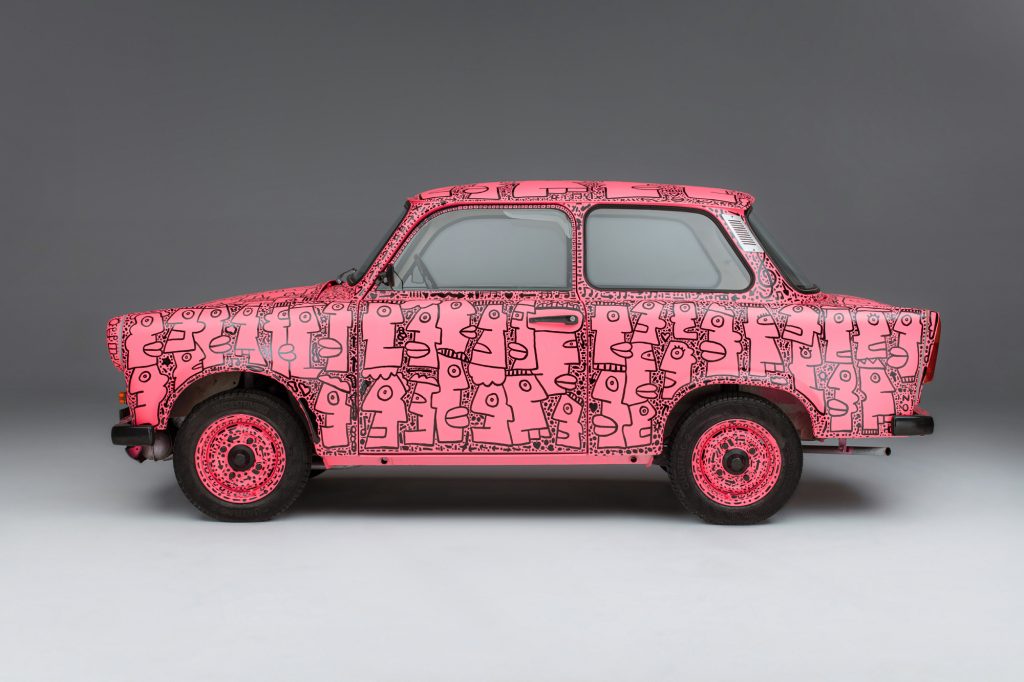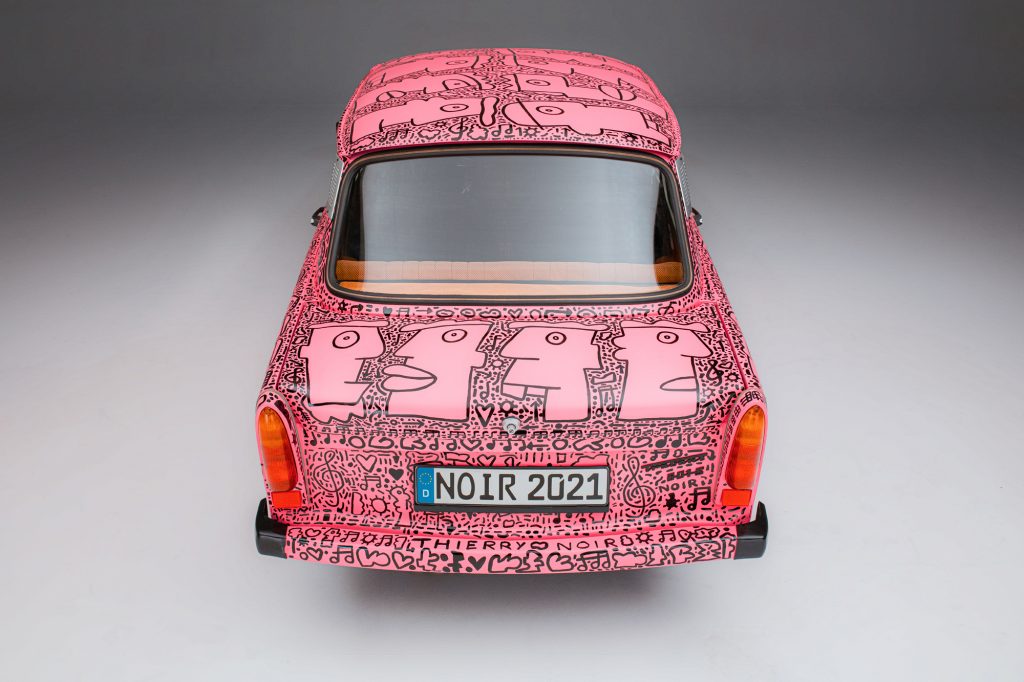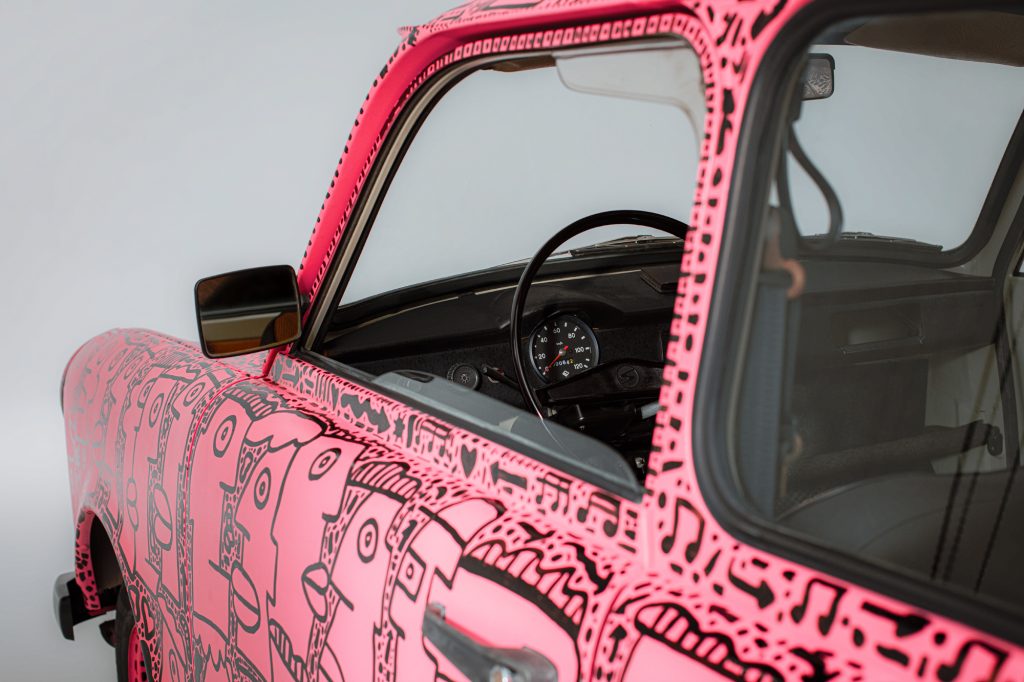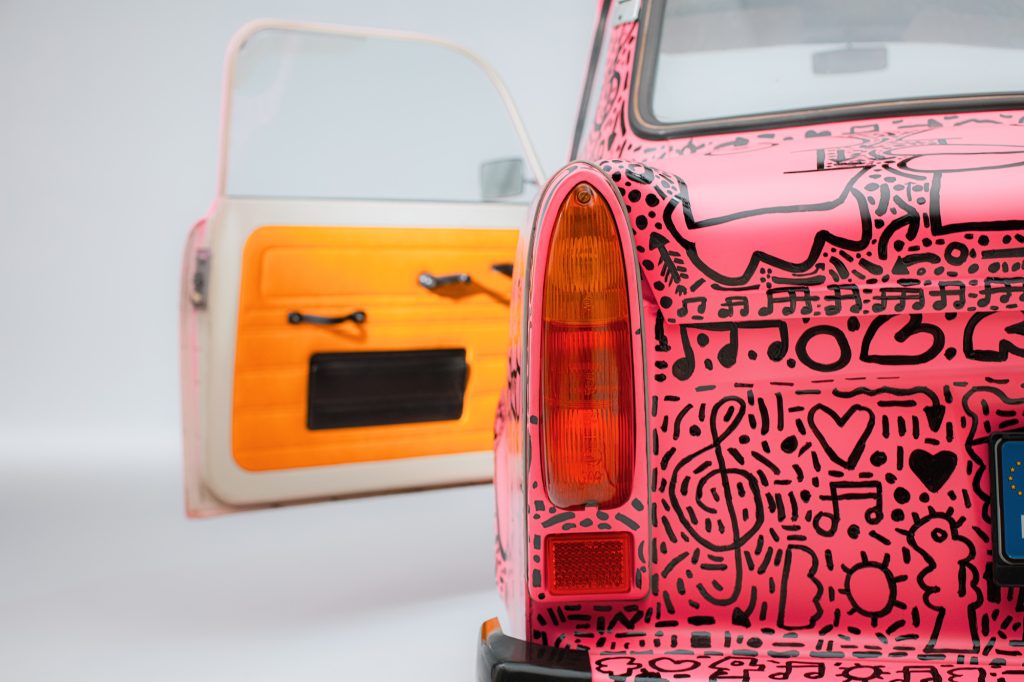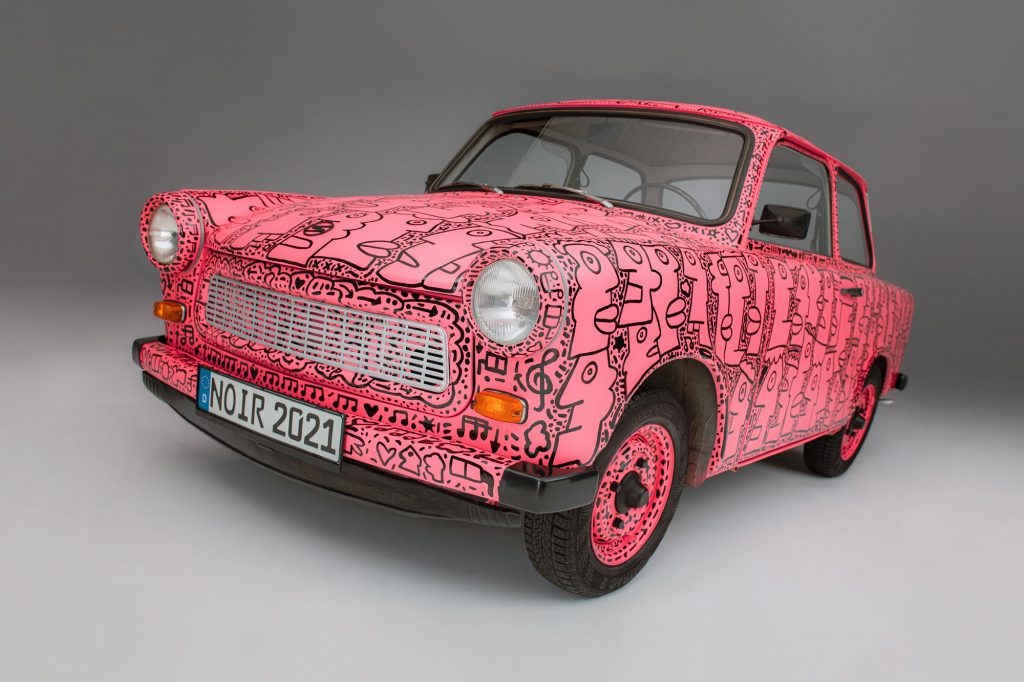 To mark 30 years since the release of Achtung Baby, U2 again commissioned Thierry Noir.
On this occasion to create a triptych of commemorative works of art across three distinctive objects intrinsic to Achtung Baby: a Trabant 601 car, a full size section of original Berlin Wall and an original vinyl Achtung Baby test pressing.
The three artworks will be exhibited at Hansa Studios, Berlin 19th – 26th November (details below).
The bonnet from the Noir Trabant will then be exhibited in London and on December 9th auctioned in Phillips' New Now sale. 100% of the hammer proceeds will go to Berlin Institute for Sound and Music.
One of the most significant records of the nineties and of U2's career, Achtung Baby was recorded at Hansa Studios in Berlin at a time when the city was at the political epicentre of a changing world and the Berlin Wall was falling. Officially released on November 18th 1991, the album was produced by long time U2 collaborators, Daniel Lanois and Brian Eno with Steve Lillywhite and drew myriad references from the West Berlin underground art and music scene of the era.
On the recommendation of mutual friend Wim Wenders the band sought out and commissioned Noir to paint a series of Trabant 601 cars for the album art of Achtung Baby and for use as lighting rigs in their upcoming Zoo TV World Tour. The combination of the iconic East German automobile, a symbol of the GDR, and Noir's artwork was a fusion of East Berlin meets West Berlin and imbued the visual aesthetic of Achtung Baby with the cultural zeitgeist of the time.
Hansa Studios Exhibition Viewing
19th – 26th November 2021
Monday-Sunday 12-8pm
Köthener Str. 38, 10963 Berlin, Germany
Phillips New Now Auction Viewing
2nd – 9th December 2021
Monday-Saturday 10am – 6pm / Sunday 12pm-6pm
30 Berkeley Square, London, United Kingdom, W1J 6EX
Project Details: With U2
Location: Berlin & London
Year: 2021