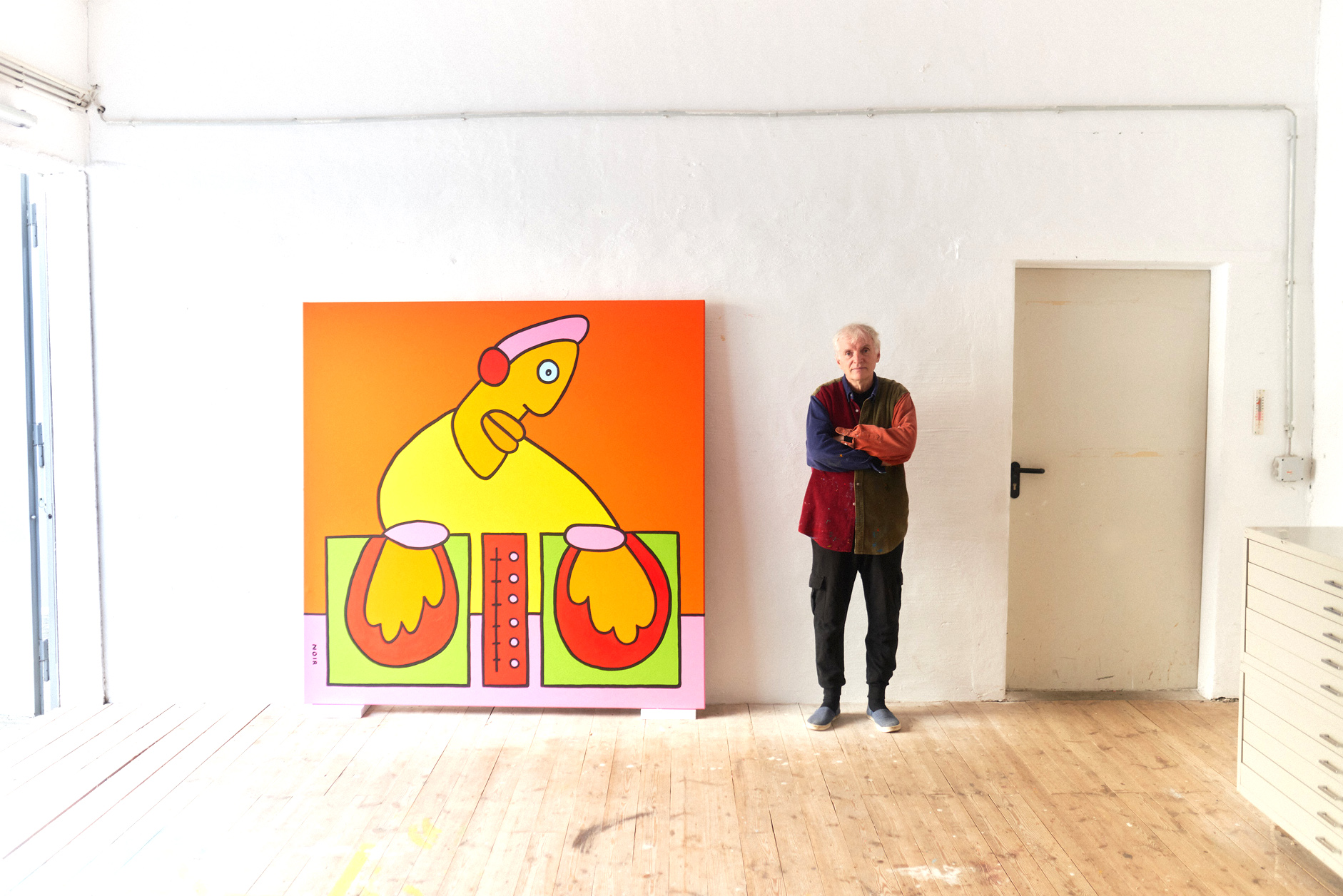 Dates:
28 September –02 Octobe 2022

Viewing hours: 
Weekdays: 9:00 AM–5:00 PM 
Weekends: 12:00–5:00 PM

Location:
Christie's
8 King St, St. James's
London, SW1Y 6QT
Photos:
Alex Killian for Christie's
This autumn
Christie's
presents
Thierry Noir: Techno,
an immersive music-inspired installation by the iconic Berlin artist Thierry Noir, organised in collaboration with
fabric
— London's legendary nightclub.
Thierry Noir moved from France to Berlin in the 1980s and became the first artist to paint long stretches of the Berlin Wall on which he developed his distinct visual language. Since then, the artist became inextricably linked to the Berlin underground scene. Just as music is the heartbeat of the German capital, it pulses in every aspect of Noir's life and work. He sees art as performance, often drawing parallels with the performative characteristic of a musician or a DJ. The colours, lines, energy and rhythm in his paintings mirror the hypnotic sound of techno music.
Unveiling new paintings created exclusively for Christie's over the past year, journey into Noir's vividly coloured visual universe and be transported to the booming techno scene in Berlin.
Dates:
28 September – 02 October 2023

Hours: 
Weekdays: 9:00 AM–5:00 PM 
Weekends: 12:00–5:00 PM

Location:
Christie's
8 King St, St. James's
London, SW1Y 6QT
Photos:
Alex Killian for Christie's