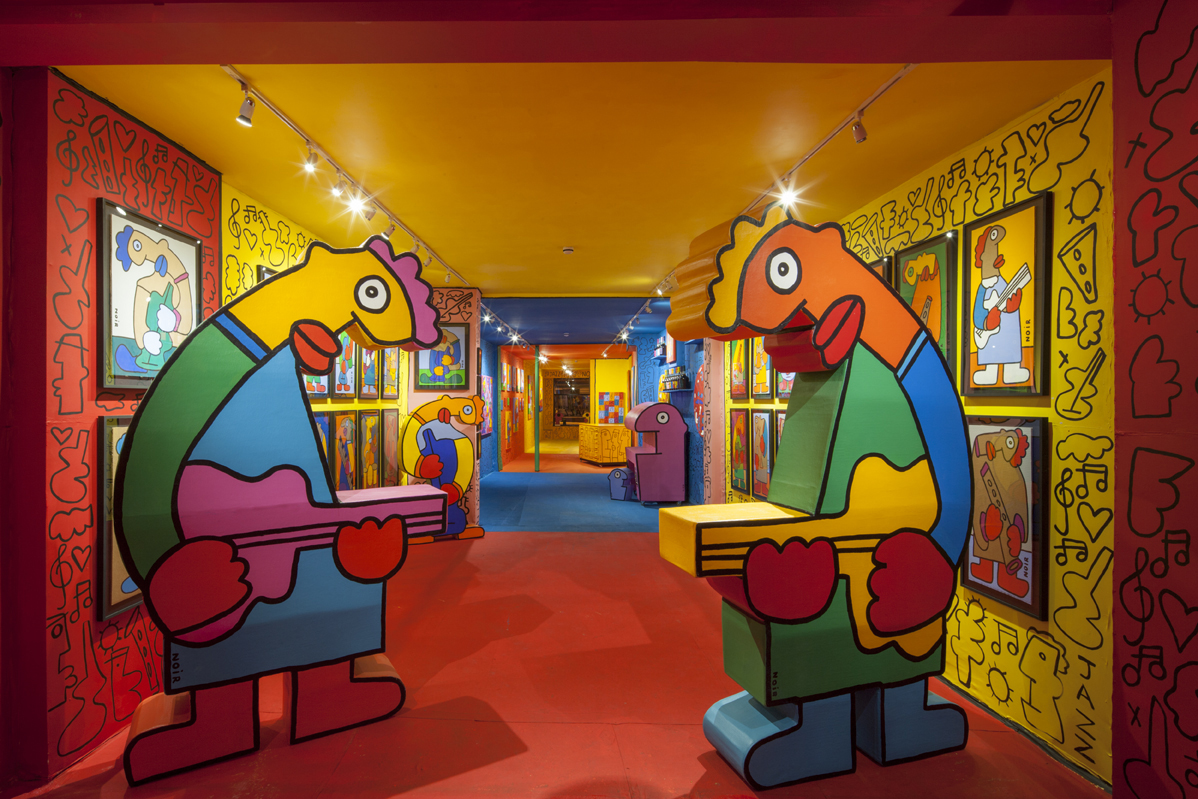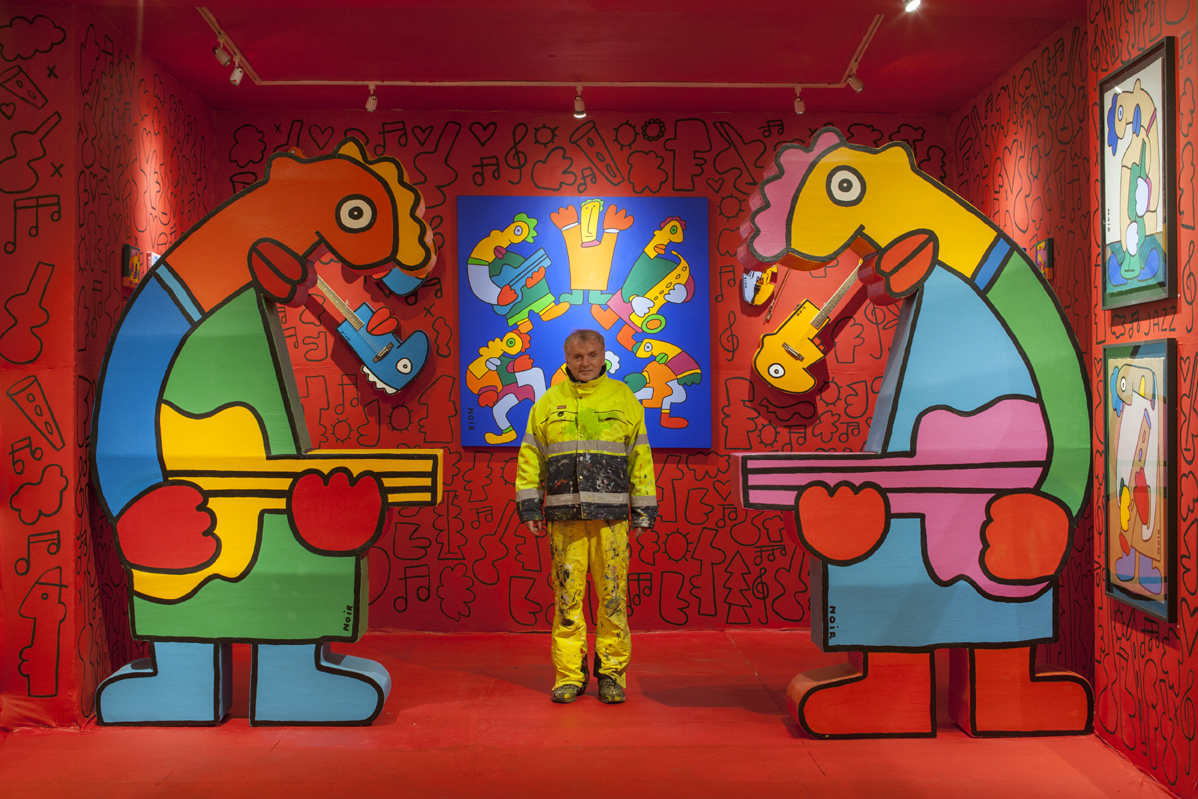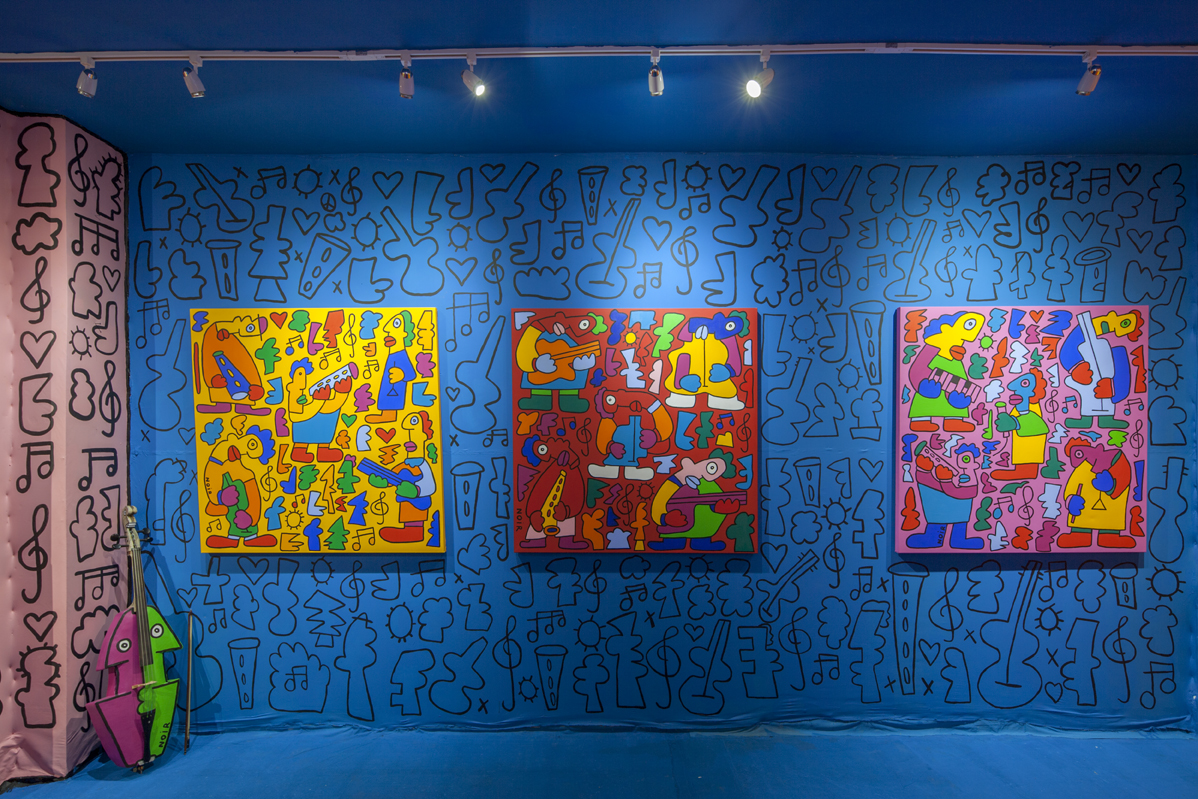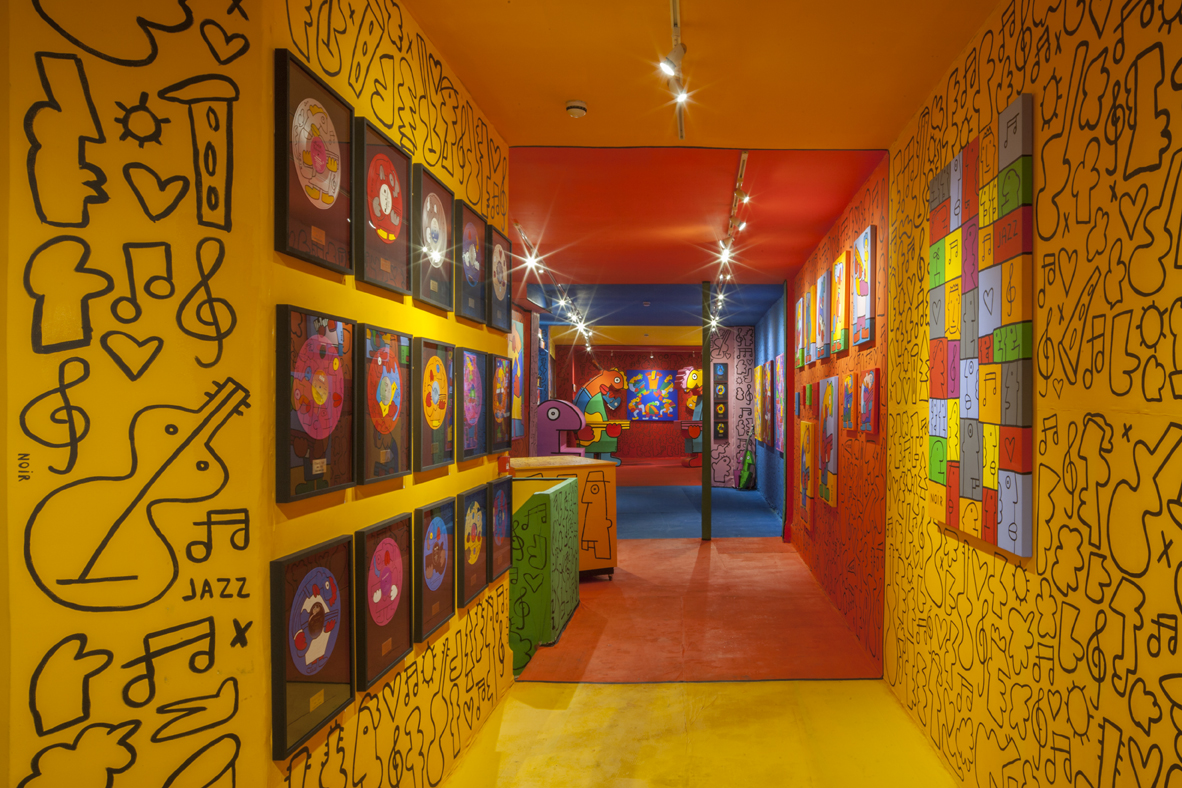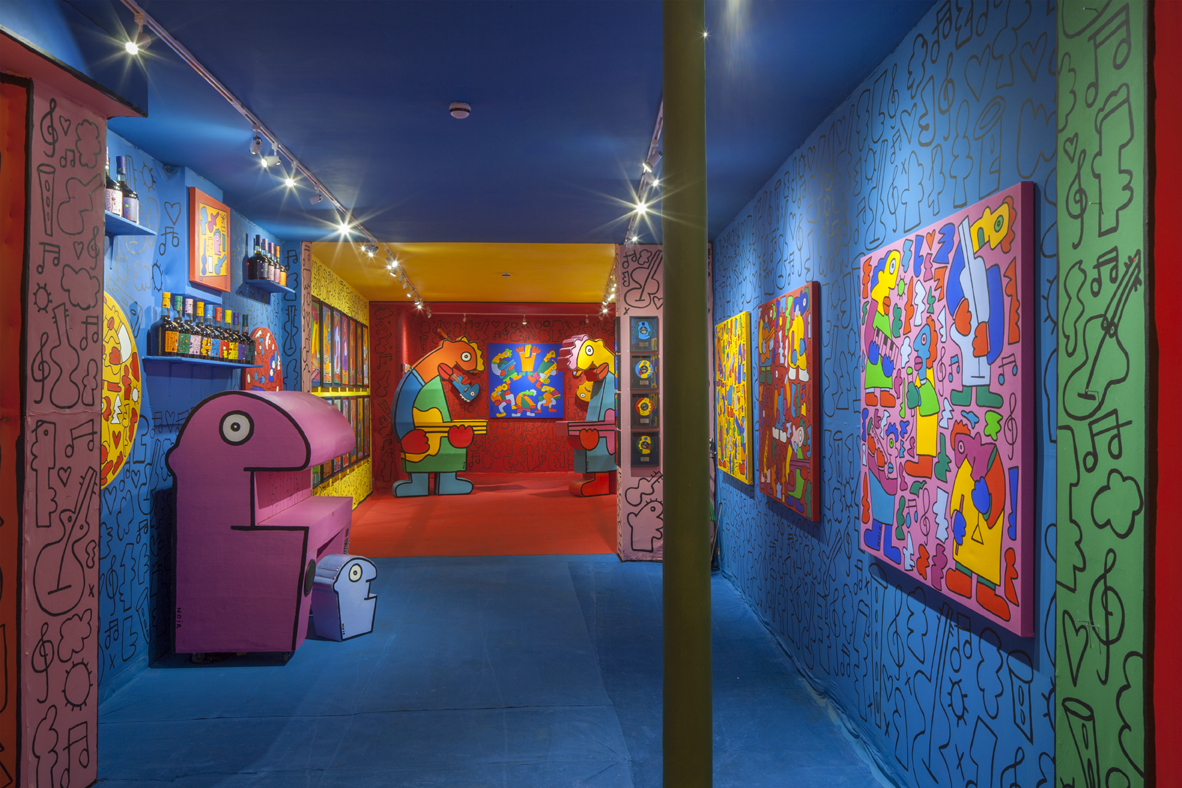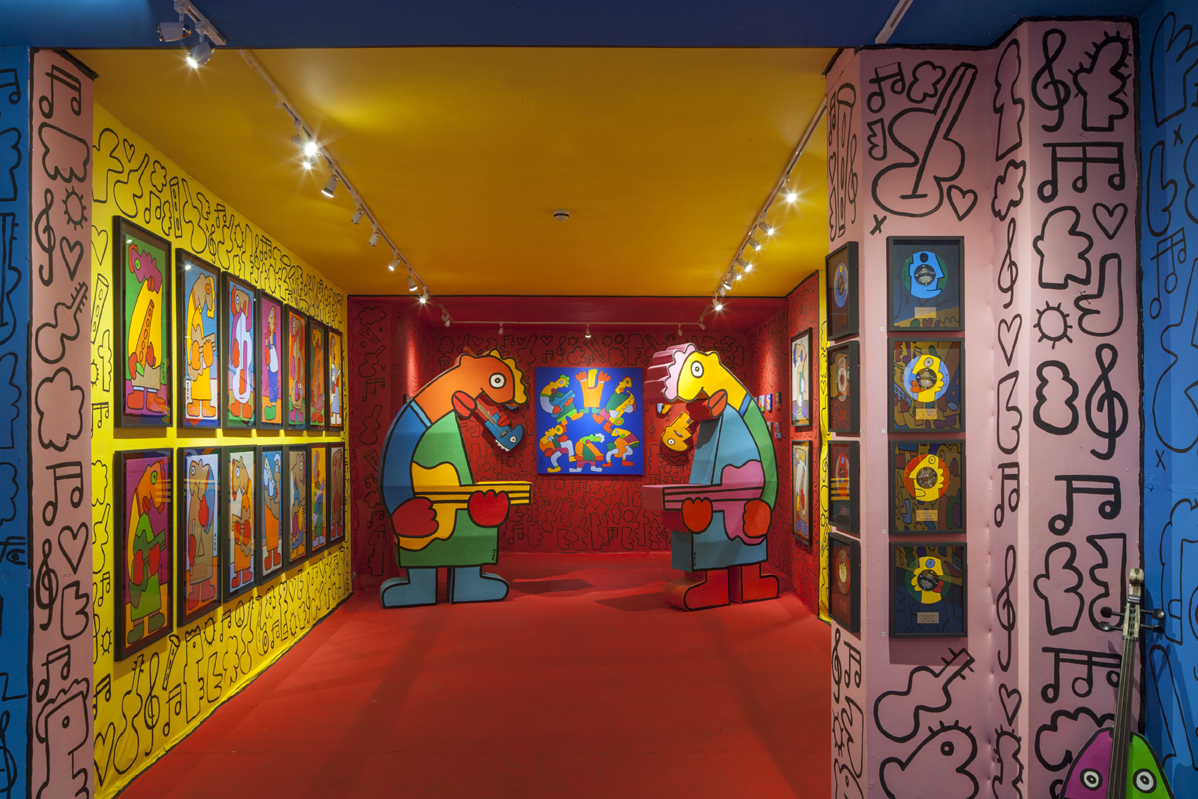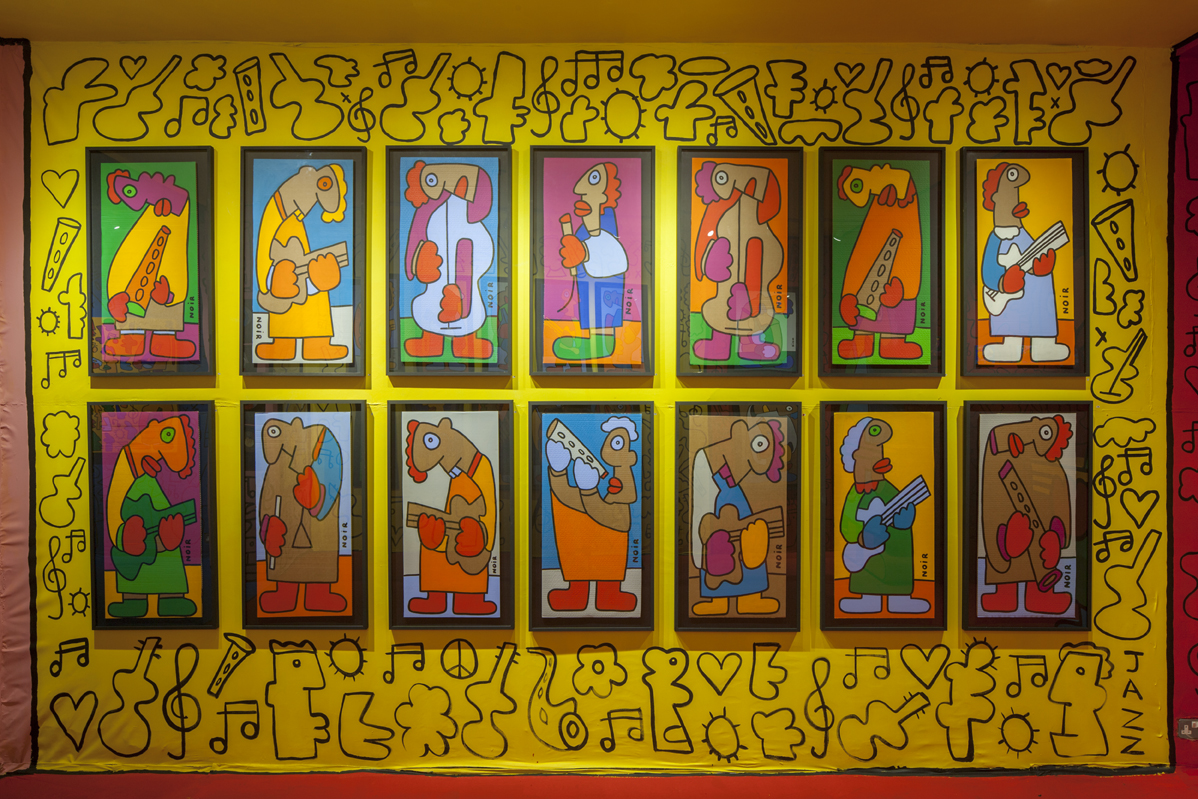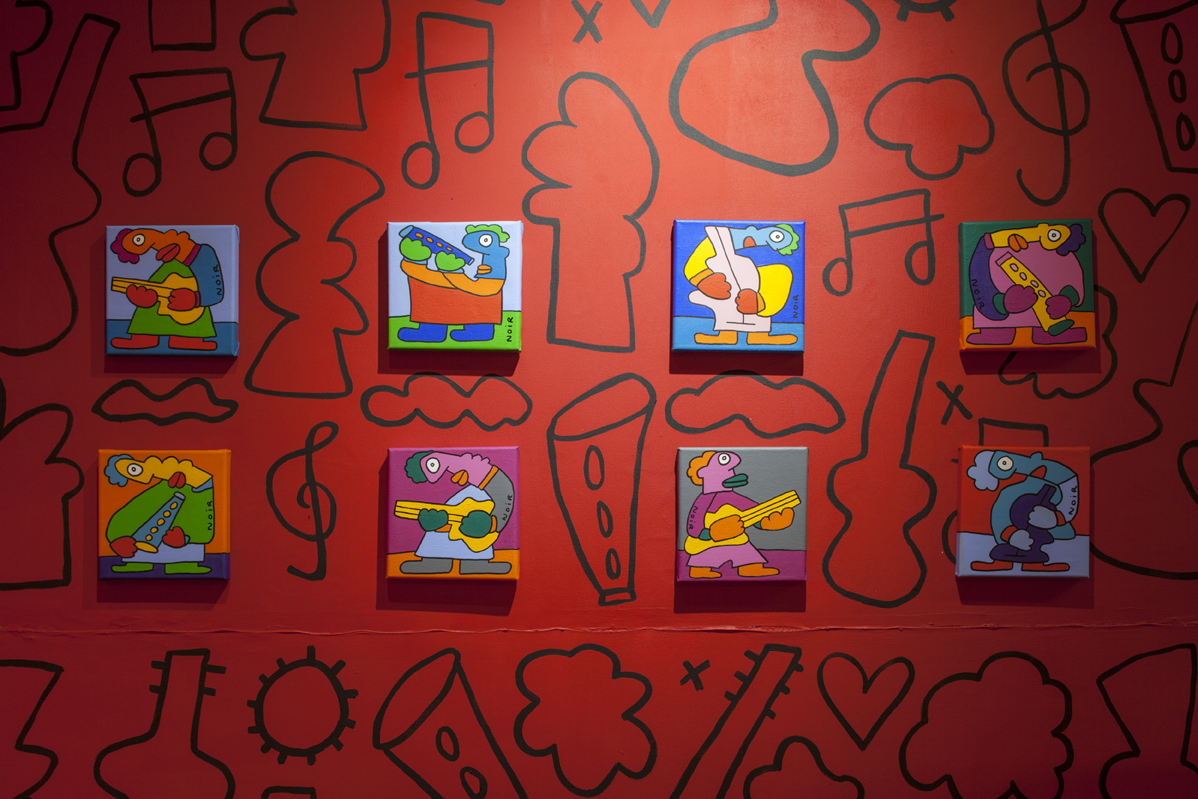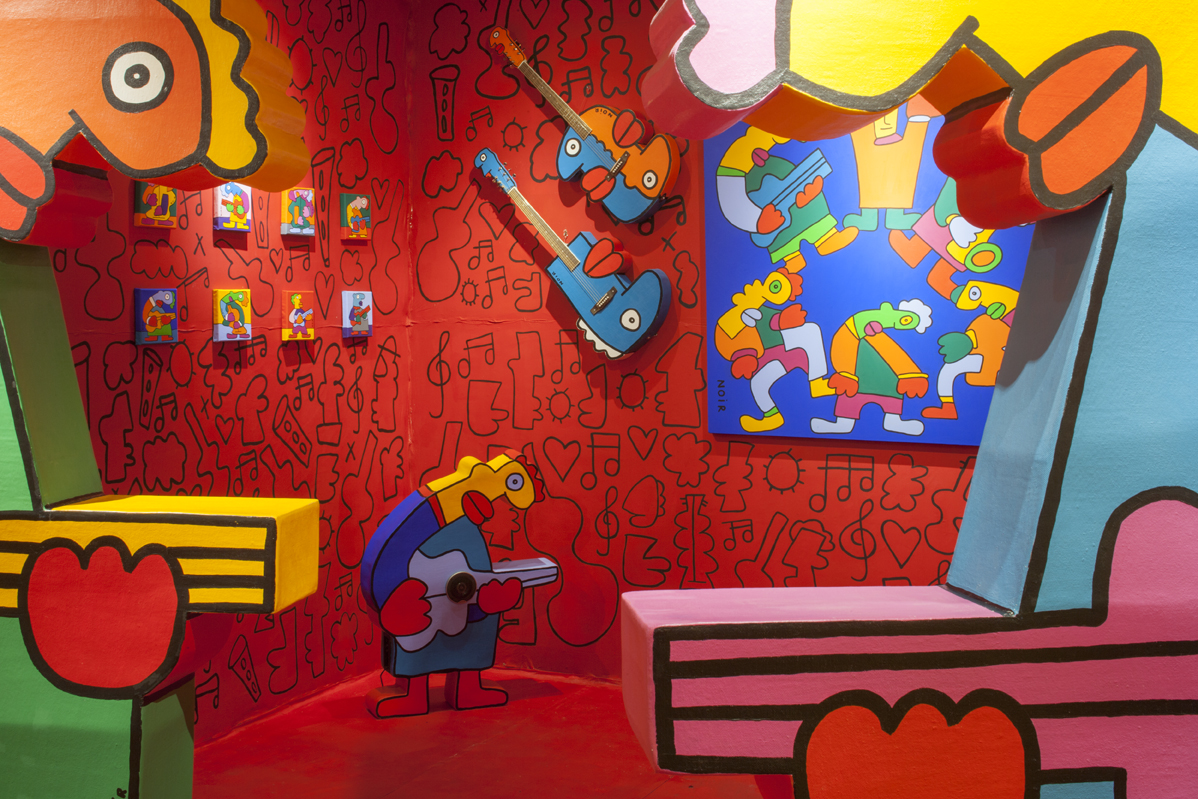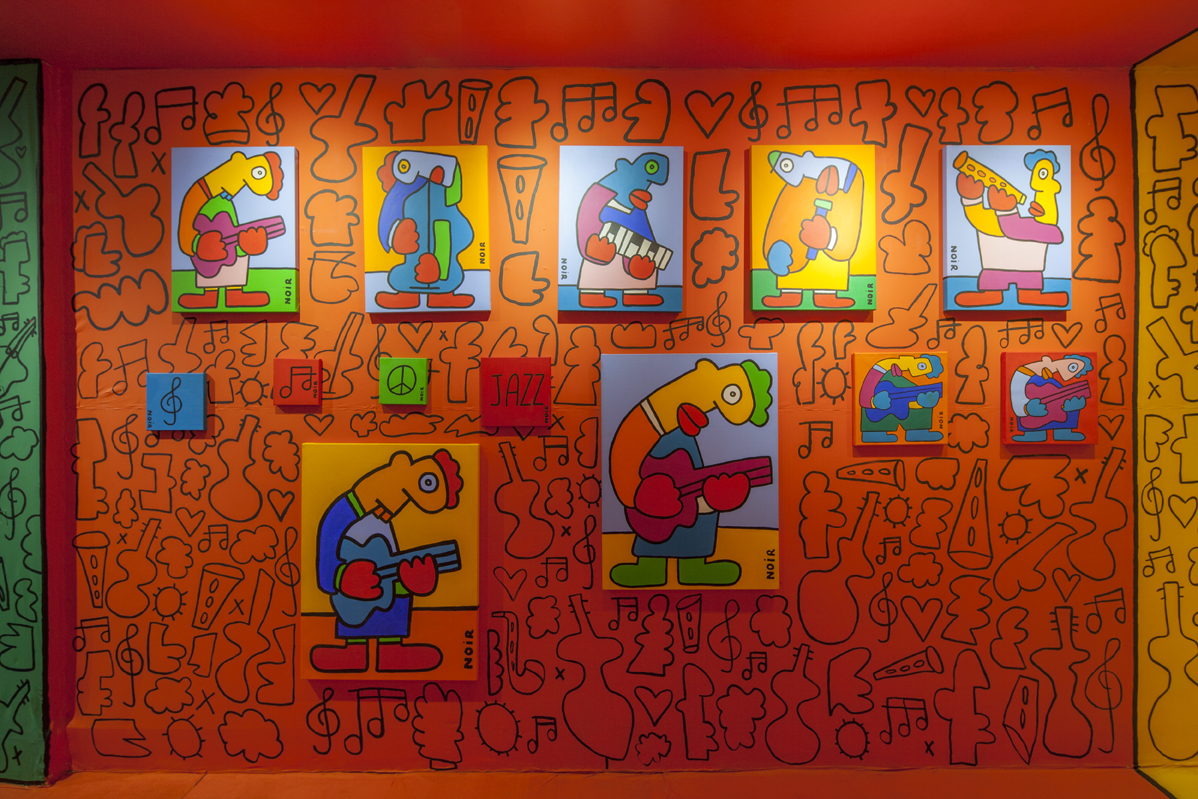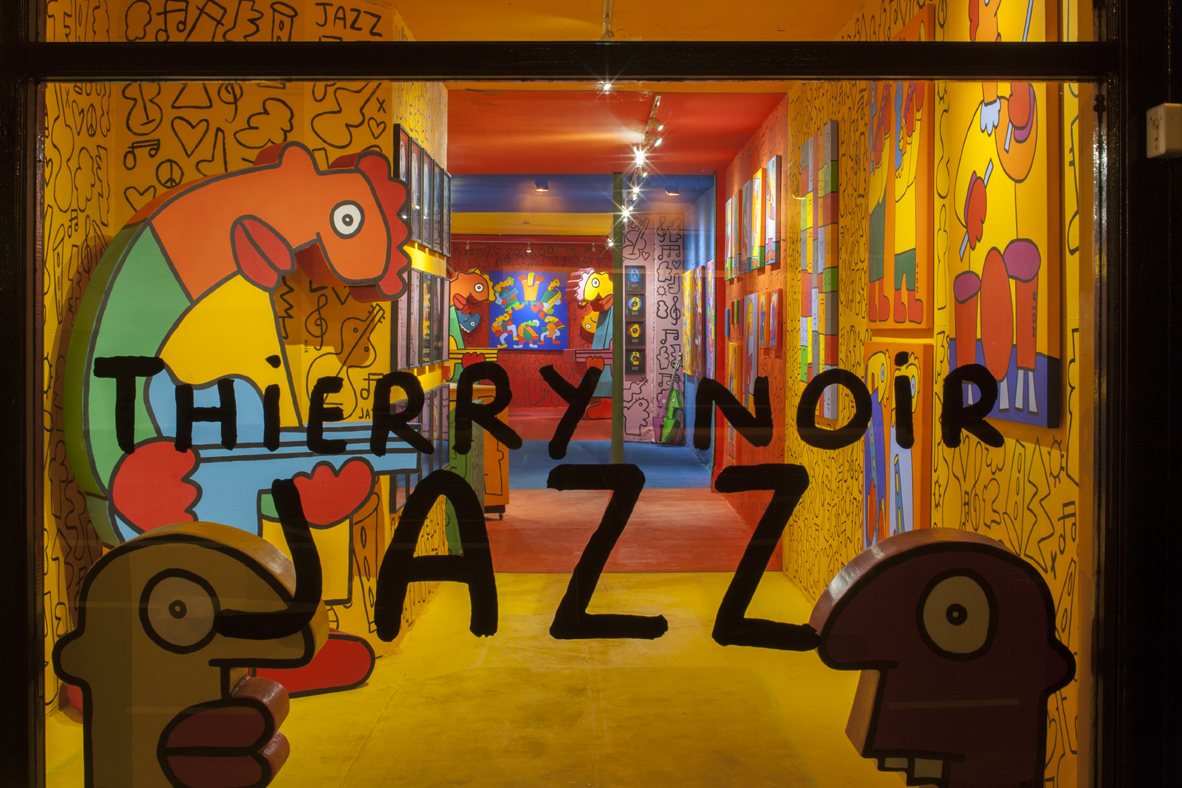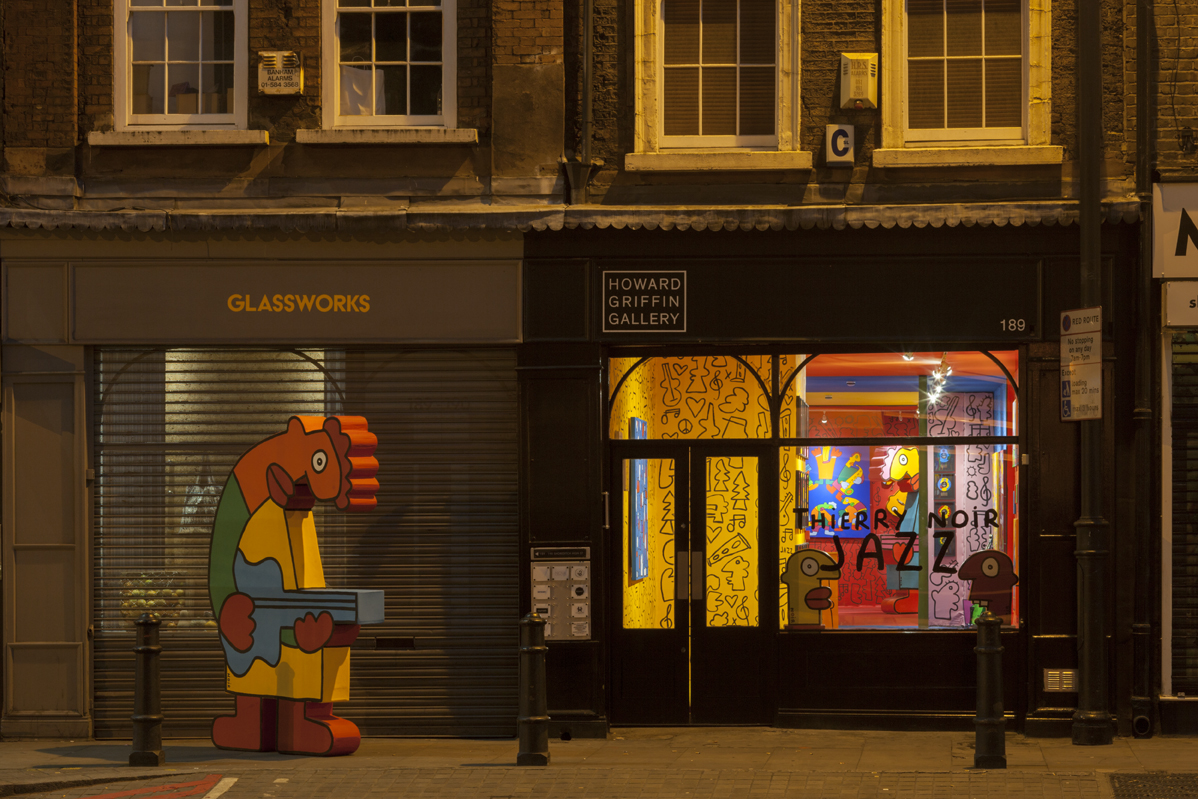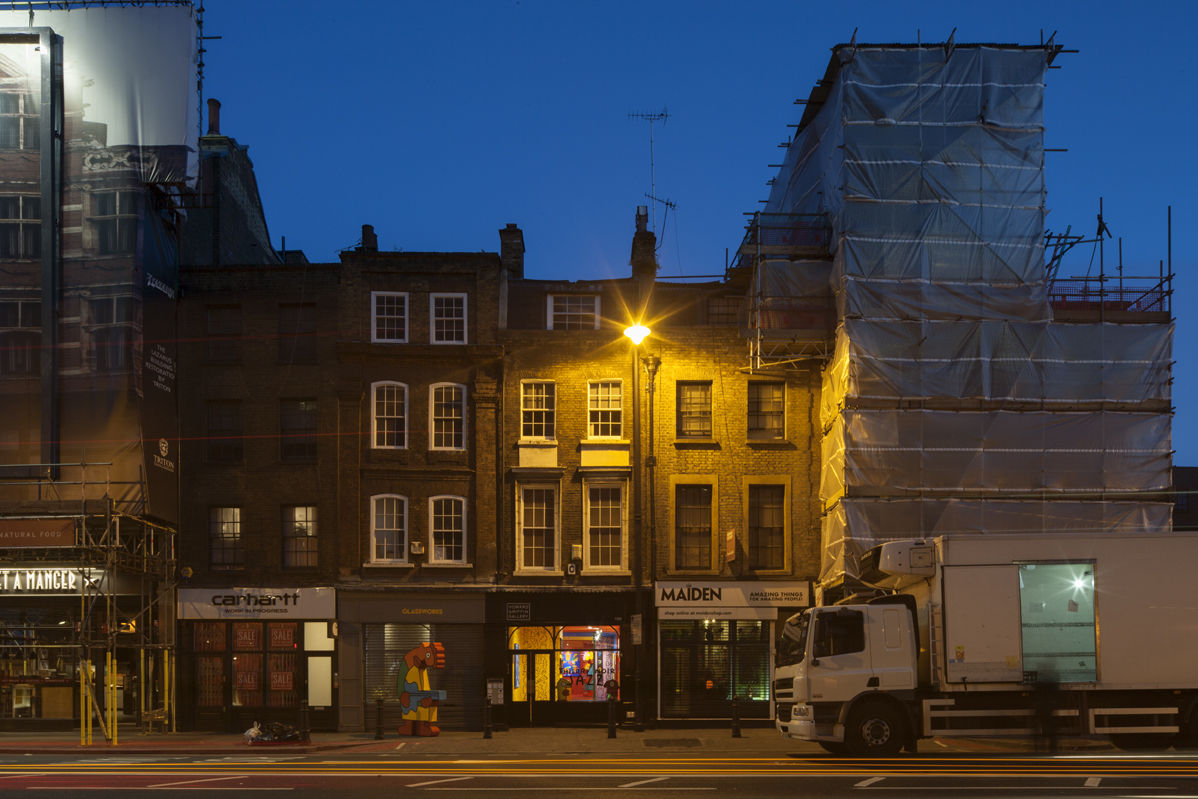 Thierry Noir, one of the world's most recognisable street artists, is teaming up with London based children's charity The Kids Network throughout August to raise awareness and funds for vulnerable children in Hackney through collaborative murals and a fundraising exhibition at Protein Studios.
For the whole of August Noir will paint murals around the street art hotspots of Shoreditch, Dalston and Hackney Wick with assistance from The Kids Network and local Hackney 8-11 year olds. The children will be mentored by Noir and for a month will become real life street artists painting alongside the legendary Berlin artist in the streets of East London. The project will culminate on the 22nd of August with The Thierry Noir Academy of Art Summer Exhibition in collaboration with Protein Studios. This will be in the form of a survey of Noir's 40 year painting career with over 1,000 original Thierry Noir works of art brought from Berlin by Flight Logistics with proceeds in support of The Kids Network.
Having illegally painted over 5 miles of the Berlin Wall during the Cold War, in the process becoming one of the pioneers of the international street art movement, Noir knows a thing or two about street art. Since the 1980s Noir's colourful motifs, bold lines and timeless visual language have become a symbol of youth culture globally making him a perfect mentor.
The Thierry Noir Academy of Art will inspire a new generation in Hackney by providing new experiences and opportunities, the core mission of The Kids Network.
Hackney is becoming an increasingly hard place for children to grow up in. The colourful streetart has heralded gentrification and influx of new wealth to the district which has resulted inrising social inequality and the erosion of previously established communities. The Kids Network exists to supports children at a crucial time in their lives, in the lead up to and often during the transition from primary into secondary school. Through mentoring, The Kids Network brings together people who would not usually cross paths for social change.
Sarah Woodcock, Founder of The Kids Network, says, "the support of Thierry Noir and Protein will have a huge impact on the lives of local Hackney children. In the rapidly changing city, children's voices can often be forgotten. We are massively grateful for an artist like Noir to be giving them this amazing opportunity and helping us expand into Hackney"
Project Details: Exhibition in London of Jazz body of work
Location:  At Howard Griffin Gallery in Shoreditch
Year: 2015