WALL at The Imperial War Museum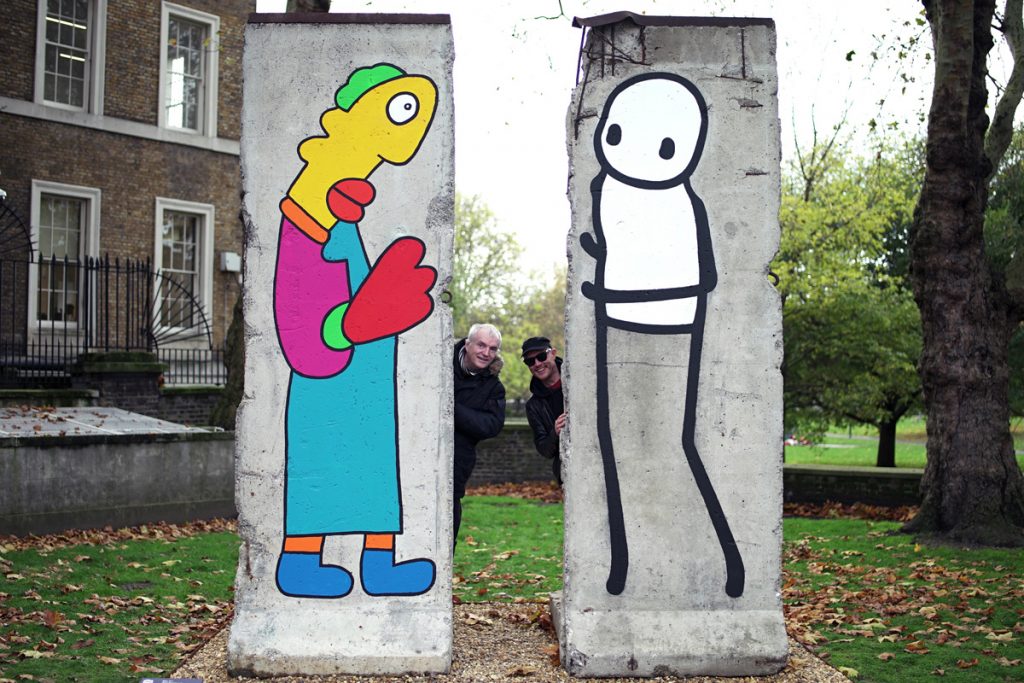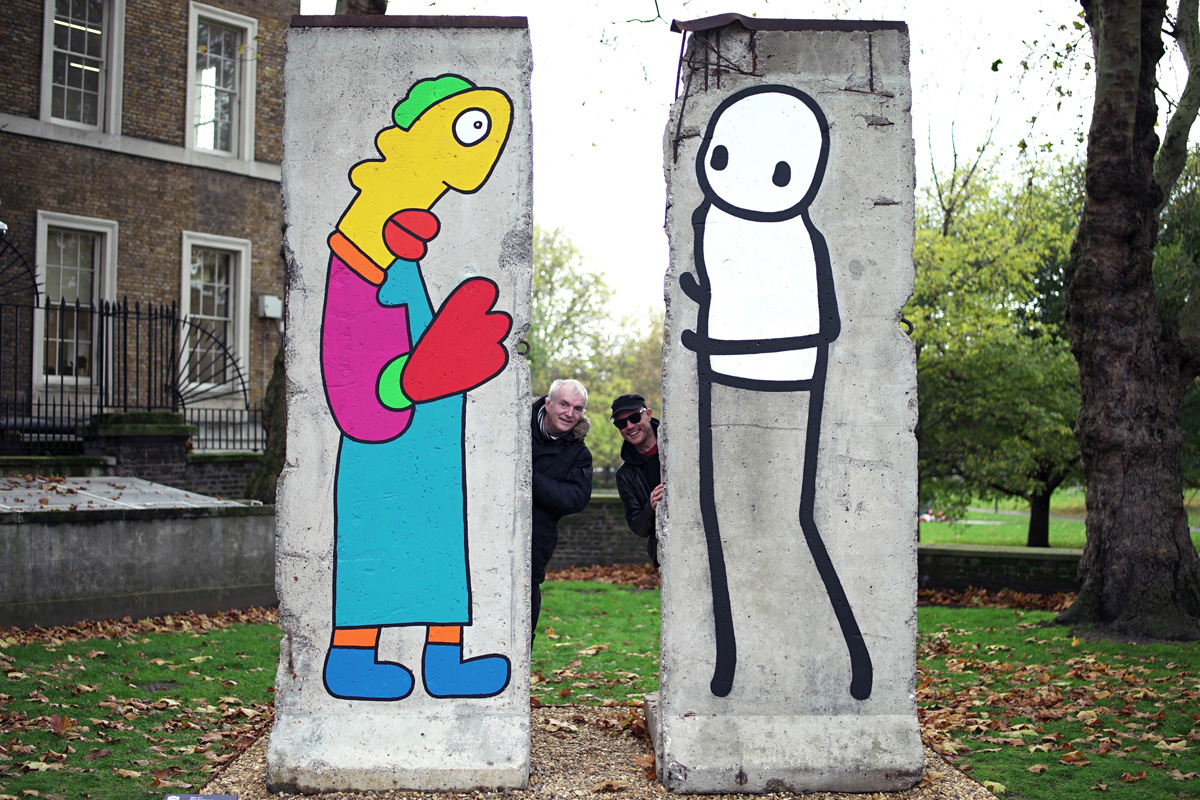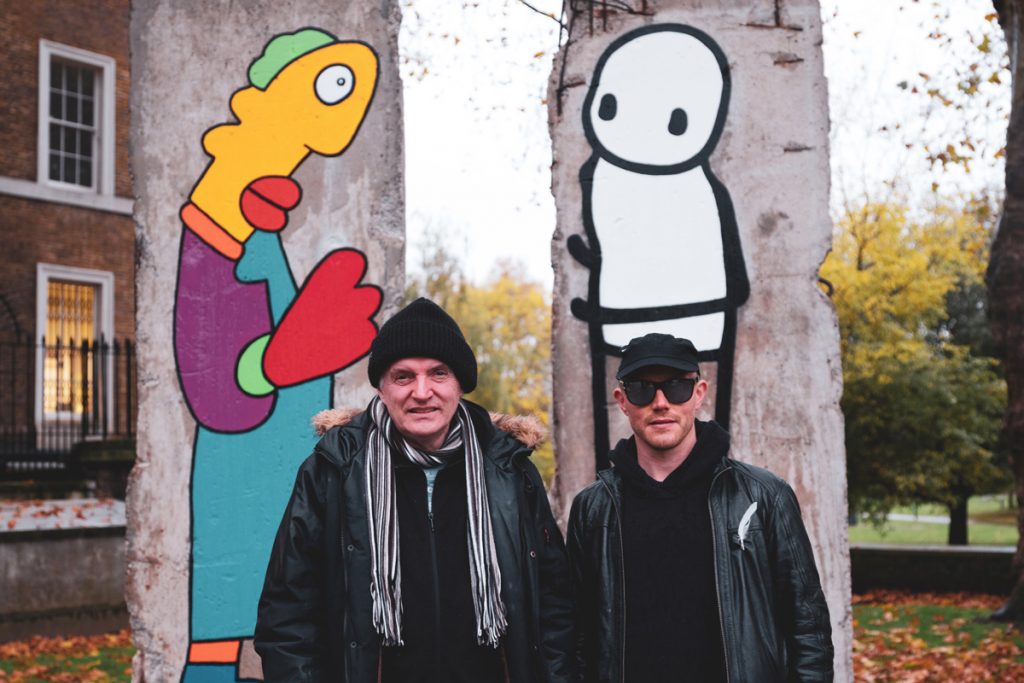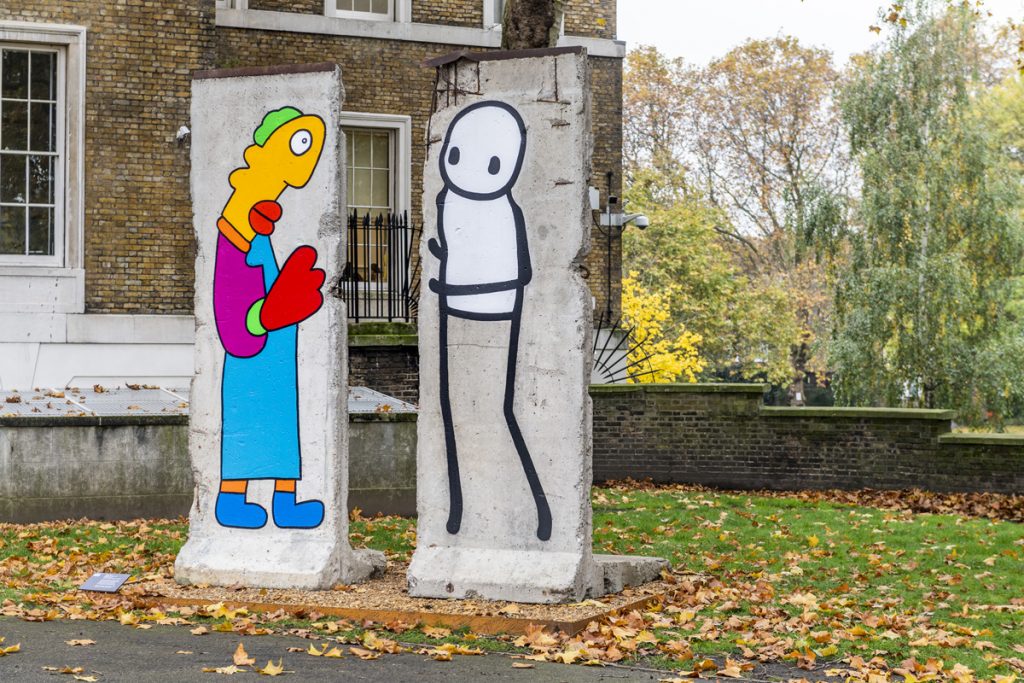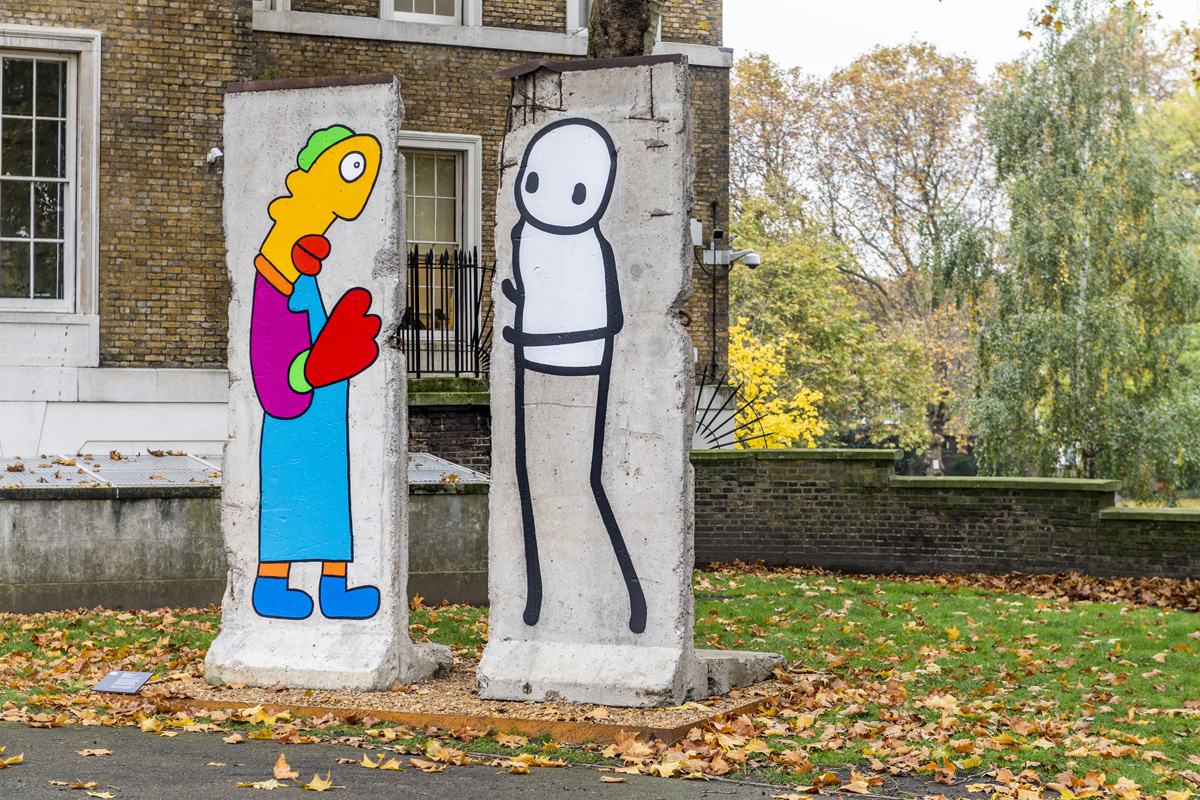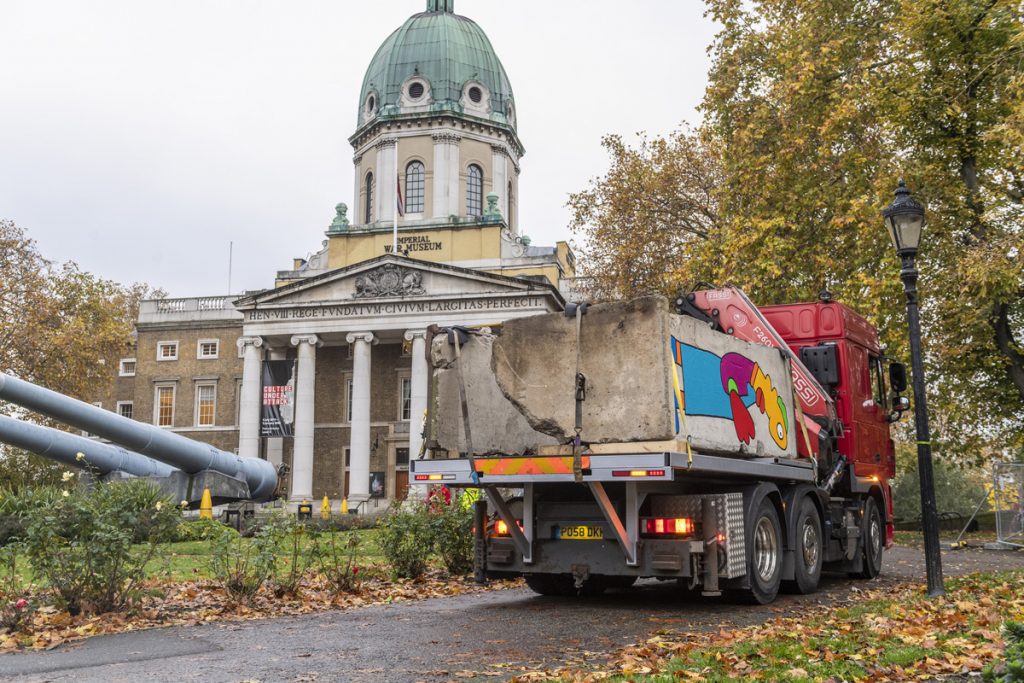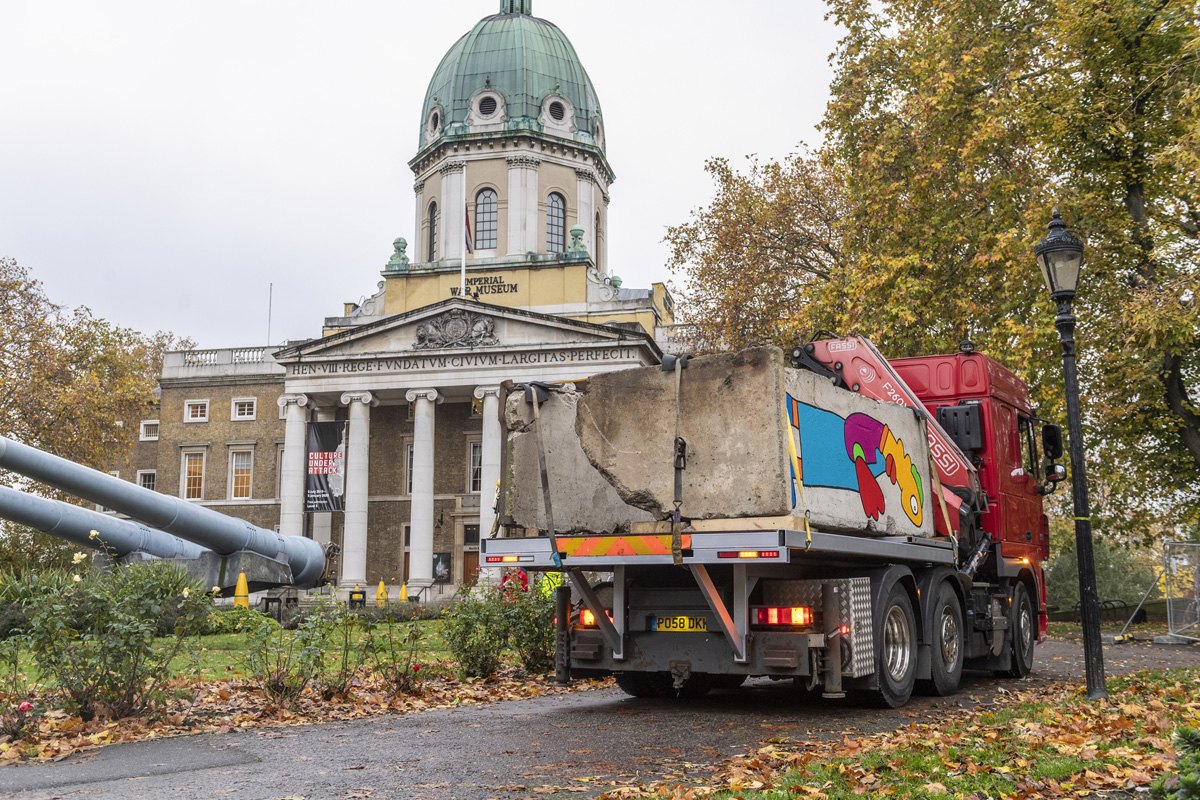 In November 2019 Imperial War Museum London (IWM) marked the 30th anniversary of the fall of the Berlin Wall, one of the most iconic and defining moments of the 20th century by commissioning Thierry Noir and STIK top create a new artwork entitled WALL. 
WALL was displayed at IWM London and in reference to the fall of the Berlin Wall, Noir and STIK will created their artwork directly onto two original pieces of the Berlin Wall, recovered from Berlin especially for the installation. WALL reflected on a pivotal moment in world history and its lasting legacy today. On the anniversary itself Noir and STIK signed special edition posters at IWM London commemorating the project and the date. 
Paris Agar, IWM curator,: "In a world where walls are rising, not falling, commemorating the 30th anniversary of the fall of the Berlin Wall allows us to look back on this major historical moment from a 21st century perspective. The partnership between renowned street artists Thierry Noir and STIK will build on a tradition that has now become synonymous with the Berlin Wall and reinvent it for audiences today. We hope that the artwork will encourage our visitors to consider the significant impact of the fall of the Berlin Wall and we are delighted to be hosting it at IWM London."
STIK: "I'm honoured to paint on the Berlin Wall with my friend Thierry Noir given that he helped change the course of history through his art in the 1980s. I hope our collaboration on the Berlin Wall will highlight the importance of connection between people through times of division and change."
Thierry Noir: "My generation has a duty to explain what life was like with the Berlin Wall in a way that young people will not repeat the mistakes of the past. I first met STIK in Berlin in 2012 and we became friends. For the thirtieth anniversary of the fall of the Berlin Wall our new joint work on two original Berlin Wall sections is a message to these future generations."
Project Details: Commission on original pieces of Berlin Wall
Location: At Imperial War Museum London
Year: 2019