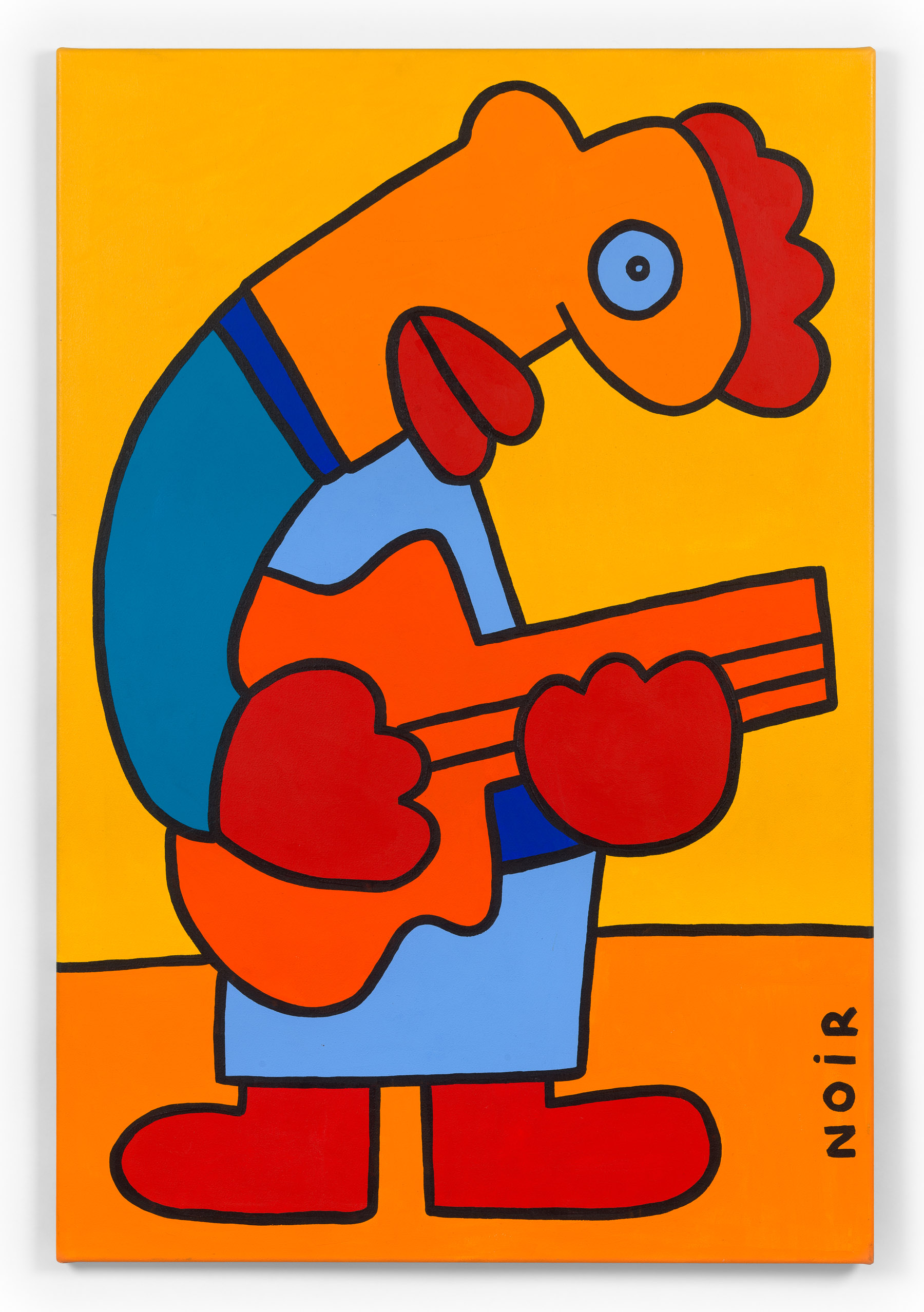 "If I had not been an artist, I would have been a musician" – Thierry Noir 
Many parallels can be drawn between Noir's iconic visual language and the music that inspired it. Clashing colours appear like discordant notes that, once played, reveal an unexpected beauty. The spontaneous nature of his practice emphasises speed, movement and immediacy; like jazz, it is never static. The dance of line and colour is instinctive and energetic. For Noir, art is a performance.
SOLD OUT
Please email studio@thierrynoir.com for further information regarding future availability and to discuss being put on the waiting list.