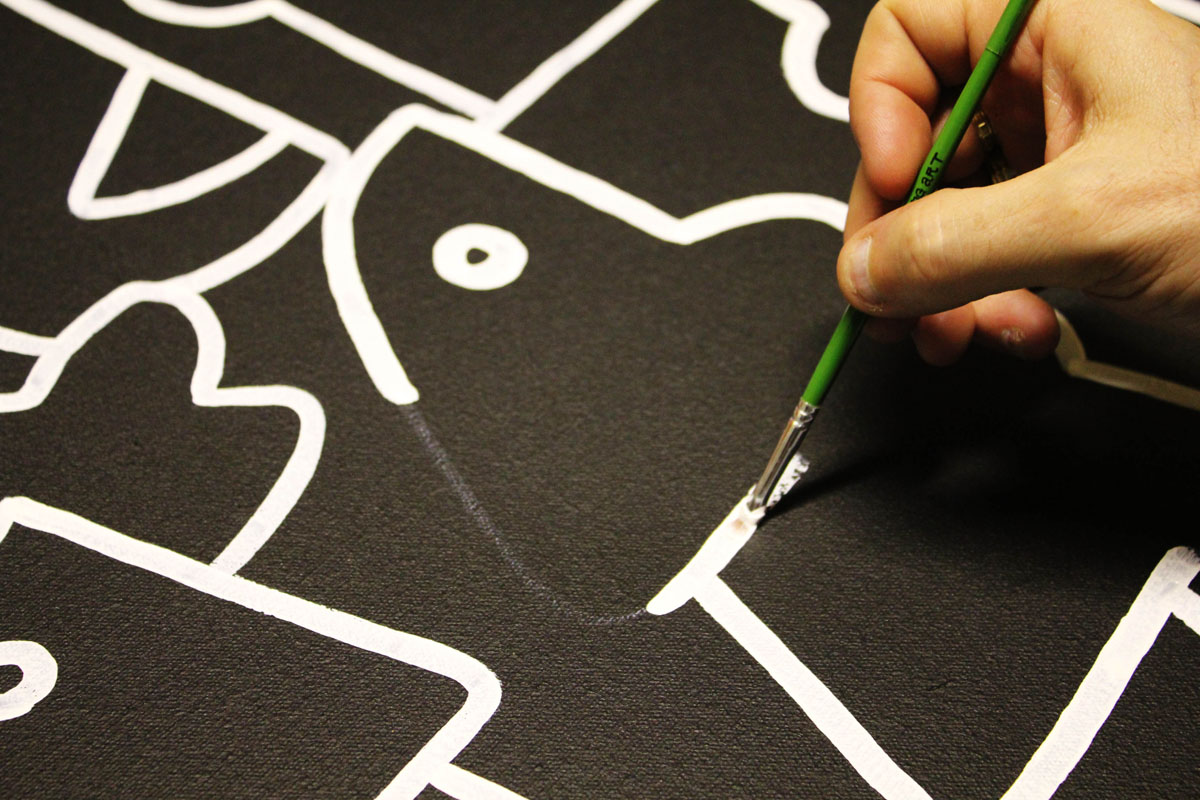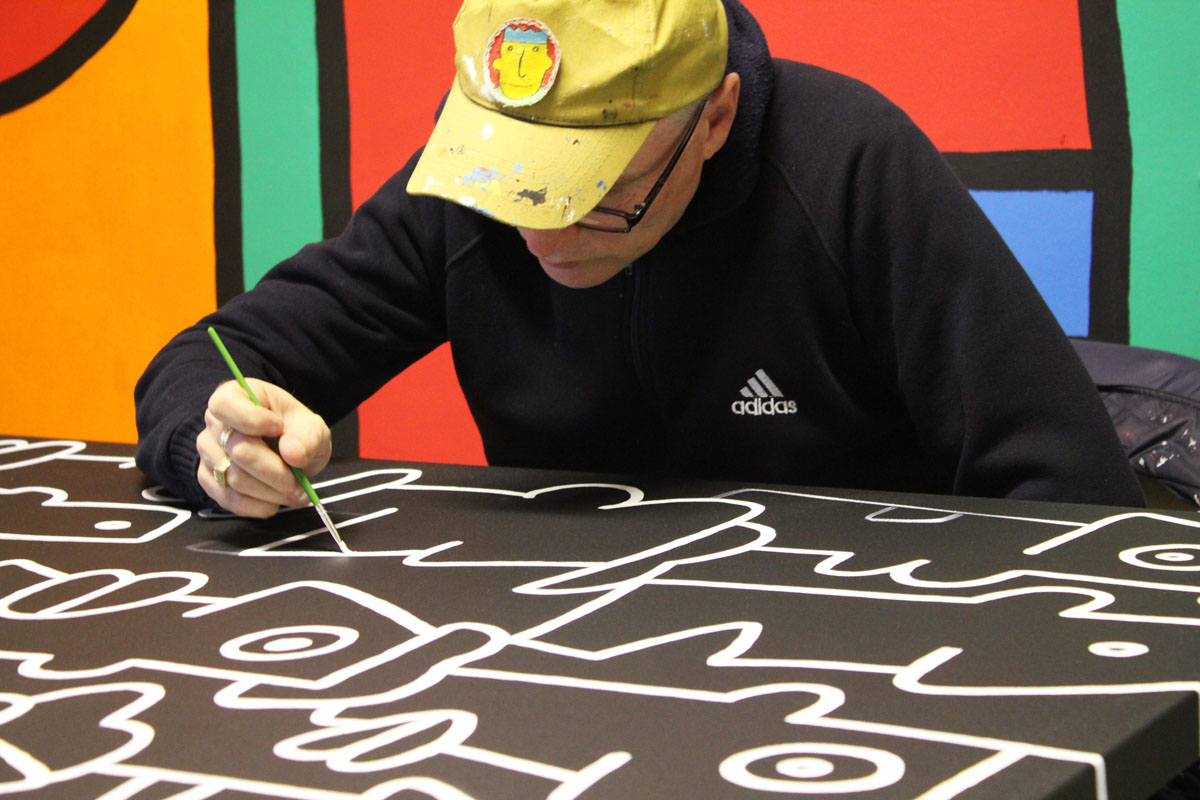 "I began in 1983 to paint and I noticed: "I think how my painting will be when it will be finished, but by lack of technical knowledge, this picture is, at the end completely different." That is for a beginner, always a matter of frustration. The brushes paint just what they want, and I must watch the results. The material, like canvas, colours, brushes, is expen- sive, and for a beginner, it does not make joy to spend much money on bad results.
At the same time many people said to me: "My children paint exactly the same like you!" They thought perhaps it annoyed me to her this, but on the contrary. It was for me the best compliment. Suddenly I thought: "you must paint so fast that the corrections become redundant. You only need to follow a simple prescription and voila!: The picture is finished." Two ideas, three colours, together mix and the picture is finished.
To paint on the Berlin Wall was a good opportunity for me to learn how to paint. Good or bad, that was not so impor- tant because the Berlin Wall was a deadly border where 136 persons lost their lives. If you think that your picture is not so good, then you paint a better one just after. I always remember what Ed Wood said as a film director: "I know my film is bad, but my next one will be much better".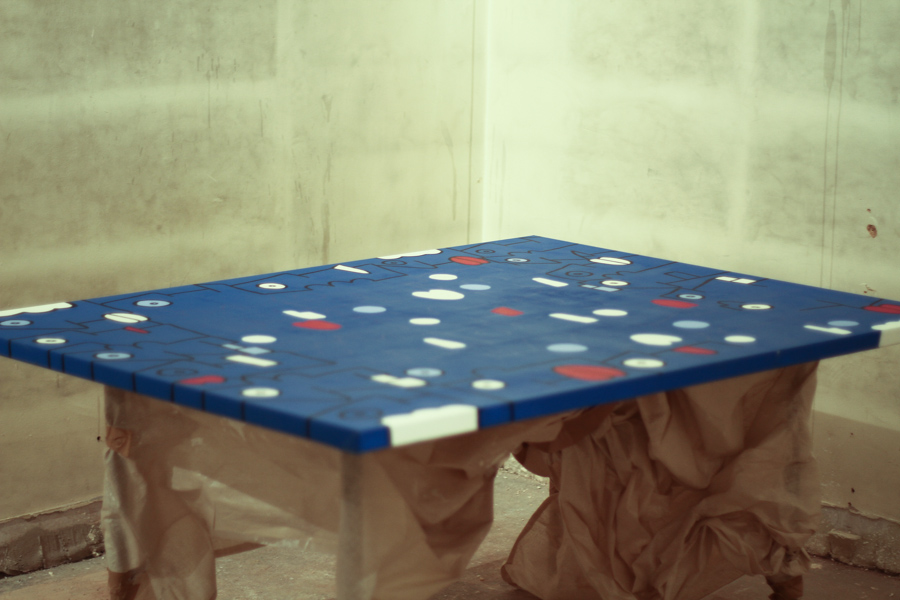 "Often one hour later, my picture was already ruined by someone who wrote their name in the middle of my mural. I understood after a while, I must renovate my painting as fast as the other one has destroyed it. It was for me a relief to realise that it was impossible to ruin my paintings with this method. The Fast Form Manifest was made to help the beginners. You must only forget that you are bad and just simply paint.
I can remember the last day of an early exhibition in January 1985 in a restaurant in Berlin-Kreuzberg. A Japanese man, who was straight next to me, said: "Your pictures are nice however they are too complicated, much too complicated. Imagine yourself, as a Japanese man who returns back home, after 8 hours at the office and one hour and half hour in the train. You open the door of your apartment, look at the wall, see your painting and think: Too complicated!" 
The man was right. Now the Fast Form manifest is here and takes care that my pictures are not too complicated."

Thierry Noir